EE and Vodafone have gone ahead and bought almost 200 former Phones 4U stores, despite serious allegations that UK networks colluded to drive the company out of business. The former phone retailer entered administration last week, after EE and Vodafone unexpectedly decided to not renew their contracts, a move that Phones 4U founder, John Cauldwell, branded as "ruthless" and "predatory".
EE has gone ahead and purchased 58 Phones 4U stores for £2.5 million, these stores will be re-branded and will re-open as soon as next week. The company will even be saving 359 ex- Phones 4U staff members jobs at the newly branded store.
An EE spokesperson confirmed the move in a statement: "We can confirm that we have agreed with the Phones 4u administrator to purchase 58 stores, safeguarding 359 jobs, subject to court approval."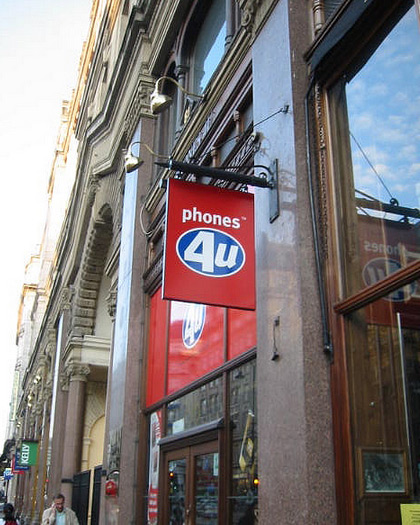 Vodafone has made a similar move but on a larger scale. The network has purchased 140 stores and all inventory currently at those locations for £7.1 million in an effort to rapidly expand its retail offerings. In total, this buyout will safe guard around 900 jobs.
Speaking to The Inquirer, a Vodafone representative said:
"Our offer was accepted by the administrator and we are pleased to report that approximately 900 former Phones4u employees will keep their jobs and join our dynamic retail business. Subject to court approval, we will start engaging with these employees and begin the rebranding of the stores to Vodafone as soon as possible."
Discuss on our Facebook page, HERE.
KitGuru Says: This is actually very good news as now over 1000 former Phones 4U employees will still have jobs and won't be in such a tough position this holiday season. However, it does give some weight to allegations that these two networks colluded to drive Phones 4U out of business. Maybe we'll see other networks follow suit to buy retail space and save jobs.