The Summer season is still in full swing here in the UK and the heat wave isn't slowing down. To celebrate the good weather, Overclockers UK is holding a 'Red Hot' sale, with graphics cards, peripherals, full systems and other bits of hardware all getting price cuts.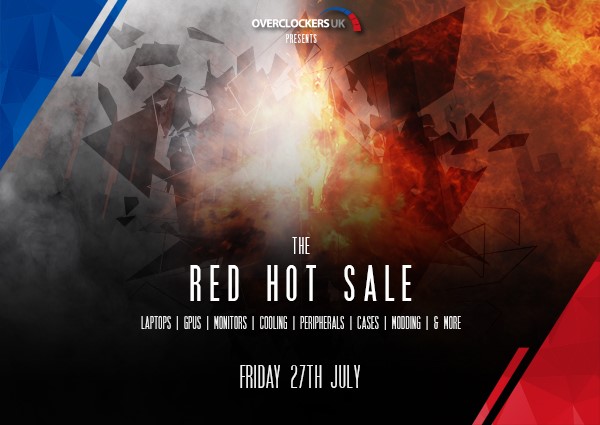 While Overclockers UK sells a lot of DIY PC hardware, the team there also builds some quality systems- we even use one of them for our GPU tests. During this sale, you can get up to £580 off of pre-built PCs, in addition to free games like Destiny 2, PUBG and Battlefield 1 with select systems. Prebuilt PCs start at £725 during the sale, but there are options for every budget, with the Gallium Overclocked system with a Core i5-8600K and GTX 1060 sitting at £1,199.99. The Radiance Plus system starts at £1,699.99 with a Core i7-8700K and a GTX 1060. At the very high-end, you will find the Germanium 86 with a Core i7 8086K at 5GHz and a GTX 1080Ti for £2,199.95. Those are just a select few, so be sure to check out the full range.
The graphics card market has been in a state of flux this year, but prices are coming down and the OCUK Red Hot sale has some pretty good deals to choose from. In particular, the EVGA GTX 1080Ti SC2 is down to £689.99. The Inno3D GTX 1080Ti Twin X2 is down to £649.99 and the Gigabyte GTX 1080Ti Gaming OC is down to £679.99.
There are plenty of options around the £499.99 price point too, including Gigabyte's Radeon RX Vega 64 Windforce and EVGA's GTX 1080 SC. Gigabyte's GTX 1080 Windforce is down to £449.99, and Inno3D's GTX 1080 iChill Air Boss X4 is just £469.99. If a GTX 1070 is more in your range, then you can find the Inno3D HerculeZ Twin edition for £329.99, or EVGA's SC Gaming Black Edition for £389.99.
On the GTX 1060 front, you can grab the Gigabyte Windforce edition for £259.99 or the ASUS Dual OC version for £248.99. Once again, these are just a few of our selections, but there are plenty of other GPUs on sale if you shop around the full catalogue.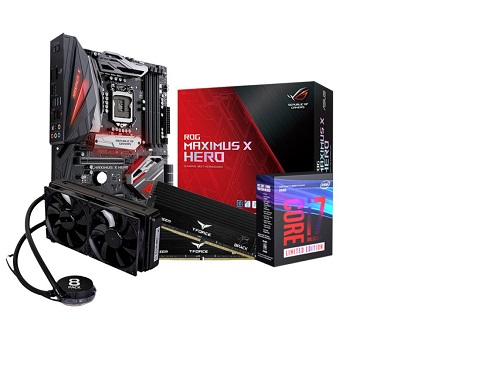 If you are looking to make a major upgrade to your system, then the exclusive 8Pack Limited Edition Intel SSD and CPU bundle is on sale. This includes a 5GHz Core i7-8086K, an Intel 760P 512GB NVMe SSD, 16GB of Team Group 8Pack Edition DDR4 RAM which is guaranteed to run at 3600MHz minimum, an ASUS ROG Maximus X Hero Motherboard and finally- an 8Pack Edition 240mm AIO liquid cooler. The bundle £884.99, which is actually pretty great considering you'll be getting a guaranteed 5GHz CPU and fast DDR4 memory.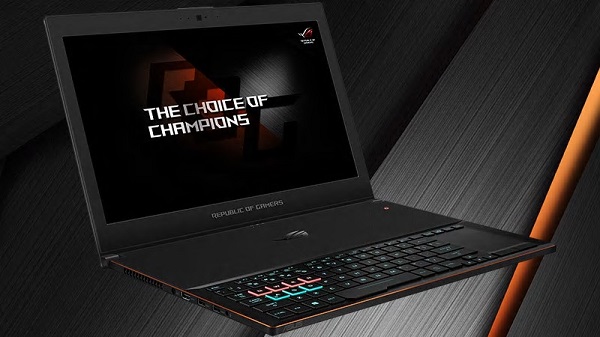 ASUS ROG has a full range of deals on offer, including the GTX 1060 Dual OC, several laptops and a few peripheral bundles. You'll also find deals on gaming chairs, with noblechairs in particular being knocked down to £265 with free shipping.
You can find the full range of deals in the Red Hot sale at Overclockers UK, HERE. The sale ends on Monday the 30th of July.
KitGuru Says: Have any of you been saving up for a PC upgrade? Is there anything on sale that you might pick up?