Razer is upgrading its microphone line-up this week with two new broadcaster microphones – the Seiren V2 Pro and the Seiren V2 X, priced at £99.99 and £149.99 respectively. 
The Seiren V2 Pro is a dynamic microphone featuring high-pass filters and analogue gain limiters make sure that the microphone only captures what you want it to, naturally filtering out accidental bumps and background noises. Meanwhile, the Seiren V2 X is a condenser microphone with a supercardioid pickup pattern and an analogue gain limiter to prevent noise distortion.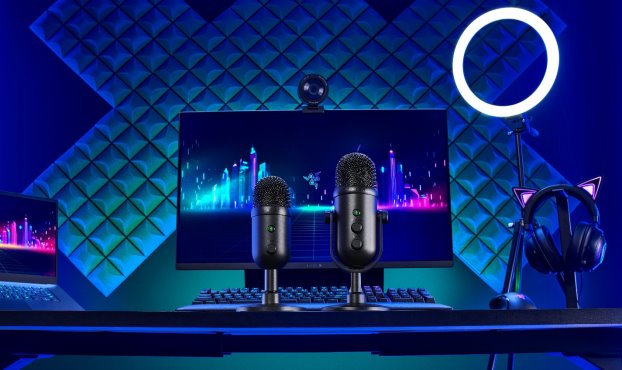 Both the Seiren V2 Pro and Seiren V2 X have near limitless options for enhanced customization and control through Razer Synapse. You can independently adjust control of input/output levels from multiple audio sources and implement effects to enhance your stream.
The Razer Seiren V2 Pro is available starting today for £149.99. The Razer Seiren V2 X is also available for £99.99. Discuss on our Facebook page, HERE.
KitGuru Says: Are any of you thinking about getting a dedicated microphone for gaming or streaming? What do you think of the latest from Razer?