Samsung showed off its upcoming Gear VR headset last month and now we know when consumers will finally be able to get their hands on one. The headset, which was designed by Oculus, will be available to purchase from December onwards.
The Gear VR Innovator Edition will pair up with Samsung Galaxy Note 4 devices and will begin shipping in the US next month for $199. However, there will be a bundle that includes a Bluetooth gamepad for $249.
"The Innovator Edition, much like the Oculus Rift Development Kit, provides developers and enthusiasts everything they need to build and experiment with the platform before the hardware and software are ready for consumers".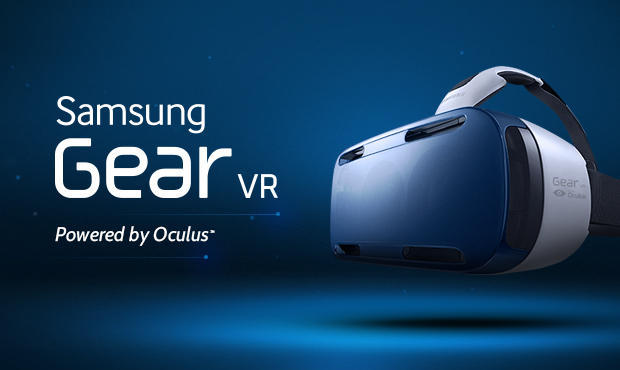 The Oculus post goes on to say that "there are numerous made-for-VR apps that will ship for Gear VR over the next few months". The Gear VR headset does come with some limitations, it is only intended for short burst use, buyers will have to own a Galaxy Note 4 as it utilizes the screen and then there is battery life, which will likely limit you to a couple of hours worth of use in one day.
The headset does come with adjustable lenses, paired with the Note 4's gyrometer and accelerometer, which track head movement. John Carmack has previously noted that getting VR to work on a mobile device is a tricky task, Oculus ran in to many problems while developing Samsung's headset.
Discuss on our Facebook page, HERE.
KitGuru Says: This is technically the first commercial Oculus product to hit the market. However, due to limited device compatibility and power limitations, I find it hard to imagine that mobile VR headsets are going to take off any time soon. Those of you who are still waiting on the consumer version of the Oculus Rift, you'll be happy to hear that it is apparently only months away from release. Have any of you guys tried out Virtual Reality yet? What did you think?