It has been a crazy year for Net Neutrality. Over the course of 2017, the FCC, led by Ajit Pai, voted to repeal the 2015 Open Internet Act with the goal of giving ISPs more control over what customers could access and paving the way for 'internet fast lanes' for certain sites. Fortunately, it looks like we are finally seeing some political pushback on this, as the US Senate voted to repeal the FCC's ruling last night.
The Senate vote passed 52-47 in favour of overruling the FCC's repeal, which is set to come into effect in June. The Senate vote is just the first step though, as the vote now goes to the House of Representatives, which has until January 2019 to conduct its own vote.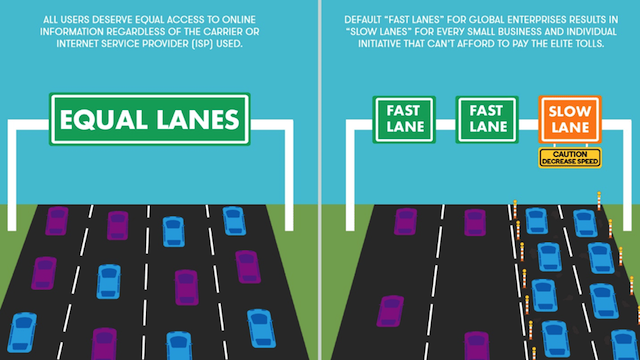 If the overruling gets through the House of Representatives, then the last hurdle will be President Trump, who can either sign off on it, or veto it entirely.
There has been a ton of public support for Net Neutrality over the last year, making it a difficult issue for politicians to ignore. Beyond that, there were plenty of shady circumstances with the FCC's public commenting system, which saw a slew of false comments made in support of net neutrality, some of which came from deceased US citizens.
The fight for Net Neutrality isn't over, but the Senate vote is a small victory and a step in the right direction.
KitGuru Says: There is still work left to be done, but hopefully in the end, we'll see Obama's 2015 Open Internet Act held up.