OnePlus has debuted its OnePlus 6 smartphone, taking another crack at maintaining its reputation as a 'flagship killer'. With an increased focus on speed and numerous improvements over its predecessor, OnePlus has impressively kept its competitive price point with the new device starting from £469 / €519 / $529.
As expected, the OnePlus 6 houses the divisive notched screen, however the company is keen to emphasise that this has allowed for the size of the device to remain relatively similar to that of its predecessors while giving significantly more screen real estate at 6.28-inches. The traditional navigation bar also seems to be replaced by gestures as the default way of traversing the software.
OnePlus reiterated its stance on the device being much more than a list of specifications, with its OxygenOS allocating more processing power to an application upon launch, ensuring a smoother, uncompromising experience. Regularly used applications will also see priority when using RAM. Gaming Mode has seen a large improvement, now limiting all background processes to ensure that the user's title of choice runs uninterrupted and lag free.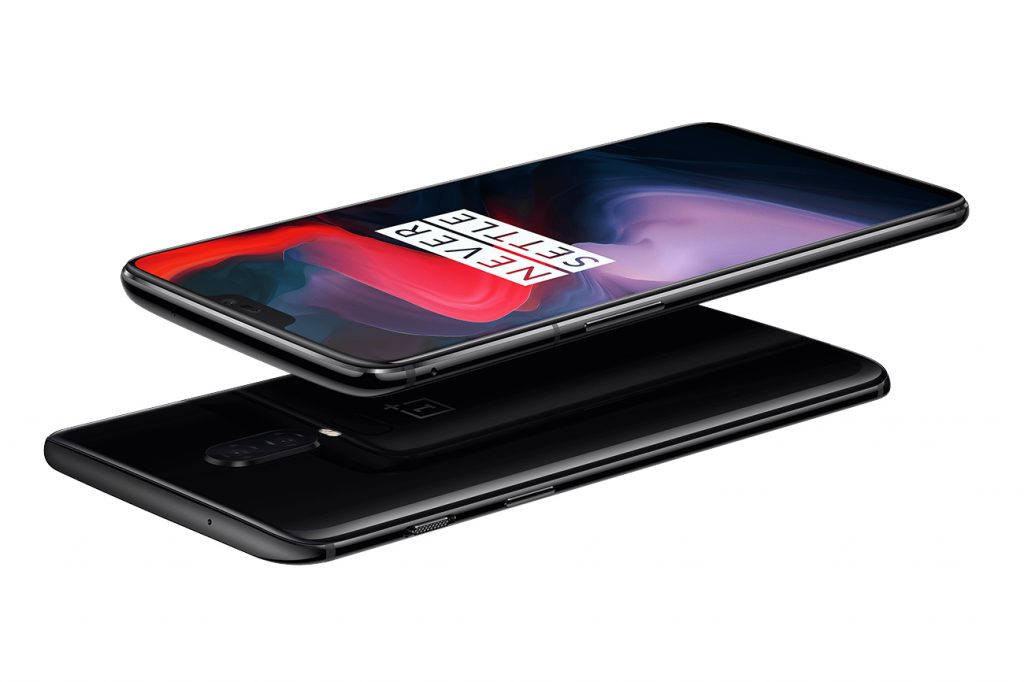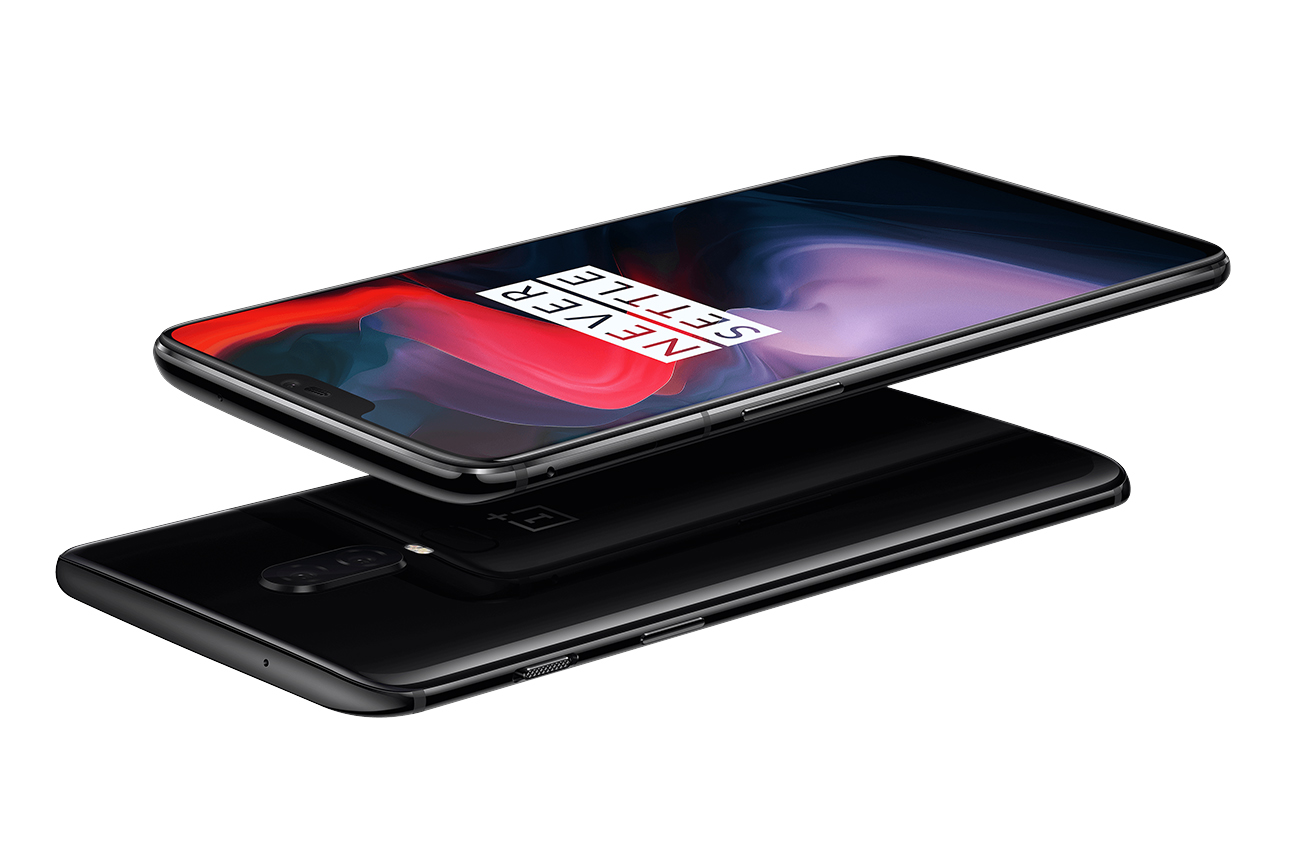 Face unlock returns after its debut on the OnePlus 5T, unlocking the phone in just 0.4 seconds. The fingerprint scanner also returns on the rear, with OnePlus claiming that the biometric tech unlocks the device in a faster 0.2 seconds.
The OnePlus 6 will also be one of the first devices on the market to receive the Android P preview, which is slated to arrive soon after its official release date.
Under the hood, the OnePlus 6 sports a Qualcomm Snapdragon 845 processor and Adreno 630 GPU, as expected. The device will also start at 6GB of LPDDR4X RAM and 64GB of UFS2.1 storage, ranging up to 8GB of memory in variants of 128GB or 256GB storage. Fast charging returns with its slogan of "a day's power in half an hour" and the company still hasn't ridden itself of the headphone jack.
The camera is a point of pride for the OnePlus 6, utilising a 20MP +16MP dual lens placed vertically on the rear for "perfect symmetry." The company has listened to feedback and implemented OIS as well as EIS. This helps with low light imagery by stabilising the lenses when the device is moved and allowing more light into the sensor to capture more detail with less noise.
Video capture is similarly uncompromising, allowing users to capture at up to 480 frames per second at 720p resolution for a whole minute, retroactively choosing specific moments to edit into slow motion via its new video editor, alongside cropping, adding filters and even music. This can be compromised, with 240fps at 1080p if the user wants higher resolution.
OnePlus has three different versions ready for release, all sporting the company's new glass design. If being more malleable during production and offering better connectivity wasn't enough, the use of Corning Gorilla Glass 5 makes the OnePlus 6 just as resilient as previous models, adding daily water resistance while simultaneously giving the popular ceramic feel minus the weight and fragility drawbacks.
Users will be able to get their hands on a glossy Mirror Black version and a matte Midnight Black version during popup events on May 21st, hitting shelves the following day on May 22nd. A limited edition Silk White variant with gold trimmings will land on June 5th for the same price.
The OnePlus 6 starts at £469 / €519 / $529 for 6Gb of RAM and 64GB of storage, with options to upgrade to 8GB RAM with 128GB for £519 / €569 / $579 or 8GB RAM with 256GB of storage for £569 / €619 / $629.
KitGuru Says: It's brilliant to see OnePlus continue pushing forward with its technology while retaining its competitive edge on pricing. On paper, OnePlus 6 looks to be an impressive device that will surely take on Apple's iPhone head on, however this has yet to be confirmed with hands-on testing. Will you be opting for a OnePlus 6 in the coming months or do you have your eye on another handset?