Earlier this year, Valve showed up at CES with a bunch of Steam Machines to talk a little more about its plans and show off the controller. The controller and OS have since been delayed but it doesn't look like we will be hearing anything new in January as Valve doesn't have any plans to attend the Consumer Electronics Show next year.
However, the company is planning a large presence with its Steam Machines at the Games Developers Conference in March next year. Speaking with Tech Radar, Doug Lombardi wouldn't confirm if this means we would see brand new Steam Machines or even another controller design but it seems likely as a lot of Valve's partners are also going to be at the conference.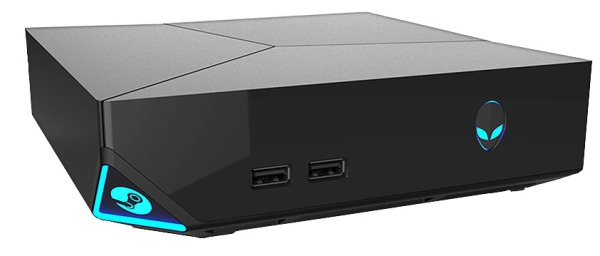 Earlier this year at CES 2014, Valve showed off its Steam Machines for the first time along with a prototype controller. The Steam OS has been in the testing stages all year and the controller has gone through two significant redesigns, unfortunately though, these redesigns did take away some unique features such as the touch screen.
So far, the Alienware Alpha Steam Machine seems to be the most popular. featuring a custom made Maxwell based GPU and an Intel Core i3 CPU. However, the box has launched running a custom UI on top of Windows 8.1 and had to ditch the controller for an Xbox 360 pad as Valve isn't ready yet.
Discuss on our Facebook page, HERE.
KitGuru Says: Valve has been very quiet on the Steam Machines lately so it will be good to finally hear some news in March. Hopefully we will see the final Steam controller and maybe even the Steam OS with a bunch of new titles ported over. What do you guys think Valve will bring to GDC next year?