Virgin Media has increased its top broadband speeds in the UK to 200Mbps, in addition to these, the ISP's speed tiers will be changing up. Up until now, Virgin Media has offered broadband in 50Mbps, 100Mbps and 152Mbps packages but going forward, the ISP will be offering broadband at 70Mbps, 150Mbps and 200Mbps speeds.
This does mean that Virgin Media can advertise its lowest fibre optic speeds as being as fast as BT and Sky's top offerings. Right now, BT and Sky both offer top speeds of 76Mbps, while Virgin Media's new top offering more than doubles that.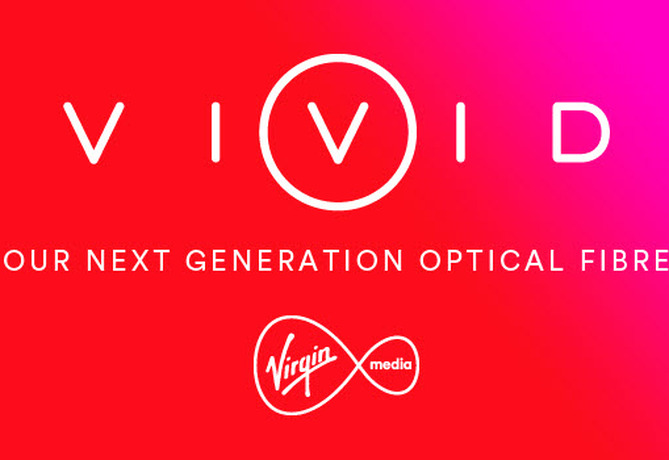 Virgin Media is pitching its new speeds under the name 'Vivid', which it is also touting as its next generation fibre optic connection. Those on Virgin Media can opt in to an upgrade from the 1st of October: "Virgin Media is rewarding its existing broadband customers by offering them the chance to upgrade from existing speeds of (up to) 50Mbps, 100Mbps and 152Mbps to more powerful speeds of 70Mbps, Vivid 150Mbps and Vivid 200Mbps", the press release reads.
Apparently 90 per cent of customers will be able to upgrade to these new speeds by the end of 2015. More details are expected to be announced later on in the week as far as customer upgrades go.
Discuss on our Facebook page, HERE.
KitGuru Says: While these top rated speeds sound impressive, not many people are actually able to cap out their connections. While right now my own personal Virgin Media connection is strong and I usually get top download speeds, I did not get anywhere near top speeds at my old house, so it can be very hit and miss. Are any of you on Virgin Media? How do you find the speed?