Eyeo GmbH, the company behind popular browser extension, AdBlock Plus, has won yet another court case in Germany, where it has now faced down and won six separate lawsuits against it. This one was against a mighty opponent too: one of the country's biggest media brands, Der Spiegel.
Although Der Spiegel is just one of many to take Eyeo to court, the case was much the same. "Every [one] wants to do the same thing," said Eyeo's head of communications, Ben Williams (via Ars). "They say we shouldn't offer a service that allows users to block ads."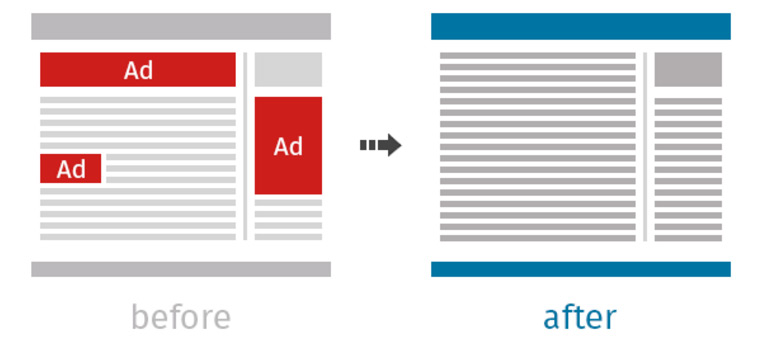 Souce: AdBlock/Twitter
The argument in legal terms, is that by making it impossible for adverts to be viewed through a browser, AdBlock was essentially violating Germany's anti-competitive laws. This is doubly so in the case of Eyeo demanding payment to whitelist adverts it claims, adding its own moral guidelines to it by demanding ads conform to certain standards.
Eyeo however see itself as somewhat of a gatekeeper to this sort of legal blocking. It believes that companies like Der Spiegel want to see all advert blocking tools banned in Germany, so if it wins a case against the largest in the form of AdBlock Plus, it will have  good precedent to go after the others. That's why Eyeo defends itself so strongly in these cases and that's perhaps partly why it's won nearly all of them.
In one instance Eyeo did lose an appeal, whereby it was forced to modify the process it approved adverts for whitelisting, but that was still only a partial win for the publishers and Adblock remained accessible in Germany.
Discuss on our Facebook page, HERE.
KitGuru Says: It's worth taking this time to say that if you have AdBlock and you like KitGuru's content, please consider whitelisting us. The jobs of all the writers here depend on advertising revenue, so we would really appreciate it.