As part of the Battersea Power Station restoration and refitting that's been ongoing for a number of years, Apple plans to become the largest commercial resident, by relocating its British headquarters there. Over 1,400 staff will be relocated to what was once the central boiler house in the derelict power station, with construction and repurposing expected to be completed by 2021.
Battersea Power Station was constructed in the former half of the 20th century as a coal power plant, but was decommissioned in 1983 after its generating equipment became outdated. Since then there have been several proposed projects, but it took until the 20-teens before a Malaysian consortium finally purchased it and began a full restructuring of the site to turn it into a commercial venture once again.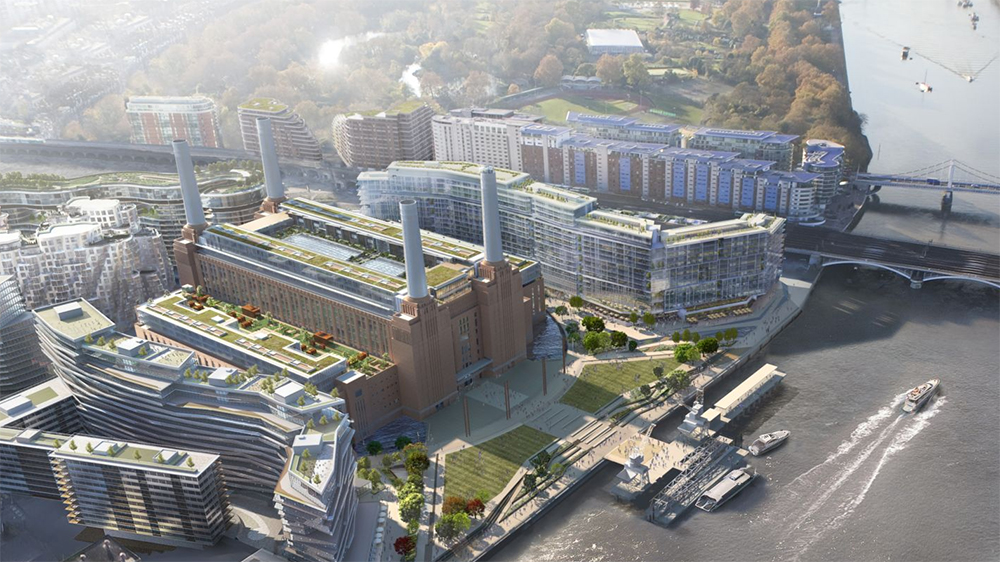 Concept of the final project after completion. Source: Battersea Power Station Development company.
Apple is just one of the companies who will take out a portion of its structure, ultimately occupying around 40 per cent of the building. When complete in around five years time, it will sit alongside shops, services and luxury flats, as well as expanded gardens and botanical features outside and on top of the old plant.
"It's a great opportunity to have our entire team working and collaborating in one location while supporting the renovation of a neighbourhood rich with history," Apple said of the move (via Ars).
However Apple does plan to maintain its European headquarters in Ireland – presumably at least partially, for tax reasons – where it employs around 4,000 staff. The Battersea move will represent around half of Apple's British work force though, with the rest occupying positions at various stores around the country.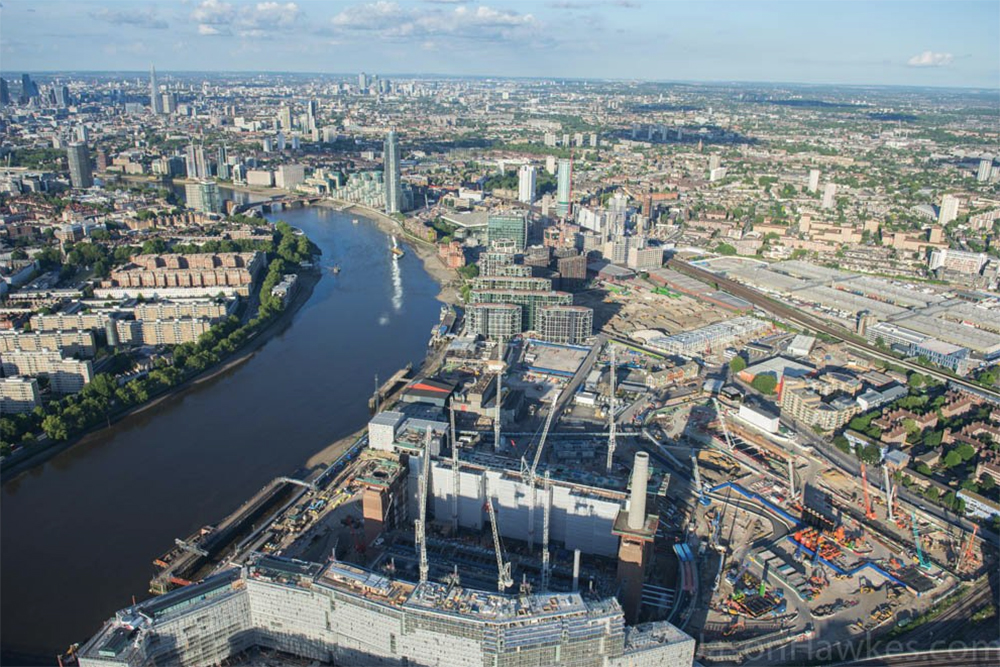 Battersea power plant as it is now. Source: JasonHawkes/Twitter
The entire renovation project at Battersea is projected to have around an £8 billion cost in total, so no doubt the owners are pleased that Apple will be taking over such a large portion of the intended offices. At around 40 per cent of the 42 acre site, no doubt those rental payments will be steep.
For those who want to live alongside Apple's offices, or at least within the same mega-structure, the first million pound+ apartments will go on sale in December this year, with shops, restaurants and even a new underground station nearby over the next few years.
Discuss on our Facebook page, HERE.
KitGuru Says: The whole renovation project is a cool one, as it maintains the original structure of the power station – keeping its status as one of the largest brick buildings in the world – but gives it a whole new function. It occupies prime real estate in an already expensive city, so finding another use for the land is good news.