If you've been sitting on a stockpile of the digital currency bitcoin and spent much of the last couple of weeks pulling your hair out as the value plummeted, then at least you can take solace in fact that you now have a new avenue to spend it. CEX, the second hand electronics and media retailer has announced that as of today, it's going to be accepting bitcoins at all of its centrally controlled stores.
What that means is not every CEX will be accepting the cryptocurrency. In-fact, most of them won't, since CEX currently operates "265+" outlets around the UK, but only actually owns 30 of them; the rest are licensed venues. Those 30 though will allow you to trade in your old goods for bitcoin or pay for them in kind.
CEX will also differentiate itself from other retailers that have adopted the currency and will in-fact hold on to it too, instead of immediately changing it into pounds or dollars. This not only shows more confidence than other shops, but also means that it won't be immediately handing over a per-centage to a middle man and can therefore offer a better rate per coin if it chooses.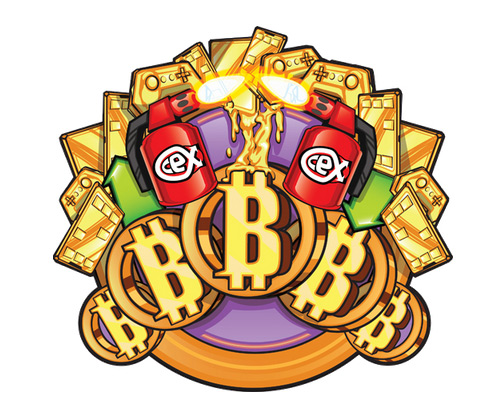 However CEX claims it's doing more than just holding the currency to avoid processing fees. It wants to help make it a legitimate source of wealth:
"For us, Bitcoin is not a passing fad but the beginning of a fundamental shift in the way people think about digital money," said Dave Butler (via Telegraph).
"Our customers are always looking for new and engaging ideas and innovations and this attitude is not restricted to a new game or phone but also true of their approach to payment choices."
Of course most people that are trading in anything will be getting a fraction of a coin, as even though its value as of late has dropped significantly, a single bitcoin will still set you back around £240.
If this trial run at the 30 stores works well, CEX has plans to roll it out to its other 265+ shops nationwide.
Discuss on our Facebook page, HERE.
KitGuru Says: Quite a surprise move for CEX. The fact that you can trade in goods for it too, means the web just found a new way to anonymously "buy" bitcoins. Something tells me the users of a certain online marketplace will find this quite useful.