When you get a letter through the post informing you that you are to be charged by the authorities for operating a platform that facilitates copyright infringement, a positive response is not expected – just ask Kim Dotcom. But that's exactly how the Czech Pirate Party reacted, suggesting that it wants to use this opportunity to help change piracy laws in the country.
Although many Pirate Parties around Europe have provoked the authorities, such as the PPUK running a proxy for the original Pirate Bay, the Czech Pirate Party really hoped to push some buttons. Since 2011, it's operated its own torrent linking site, helping to send people to download links of popular movies, TV shows; completing the experience with trailers, synopsis and posters.
However the entity was not commercial in any way. The site did not feature adverts and made no profits. The idea was to make a big enough name for itself though, that the authorities had to come after it, and after many years, they have.
"[The Pirate Party] welcomes the criminal case. Until now, the Czech Anti-Piracy Union has targeted only randomly chosen individuals with its bullying. The victims were in an unfair position as they faced expensive lawyers of lobby organisations which push the current repressive copyright monopoly regime. This time it's different," Czech Pirate Party chairman Lukáš Černohorský said in a statement (via TorrentFreak).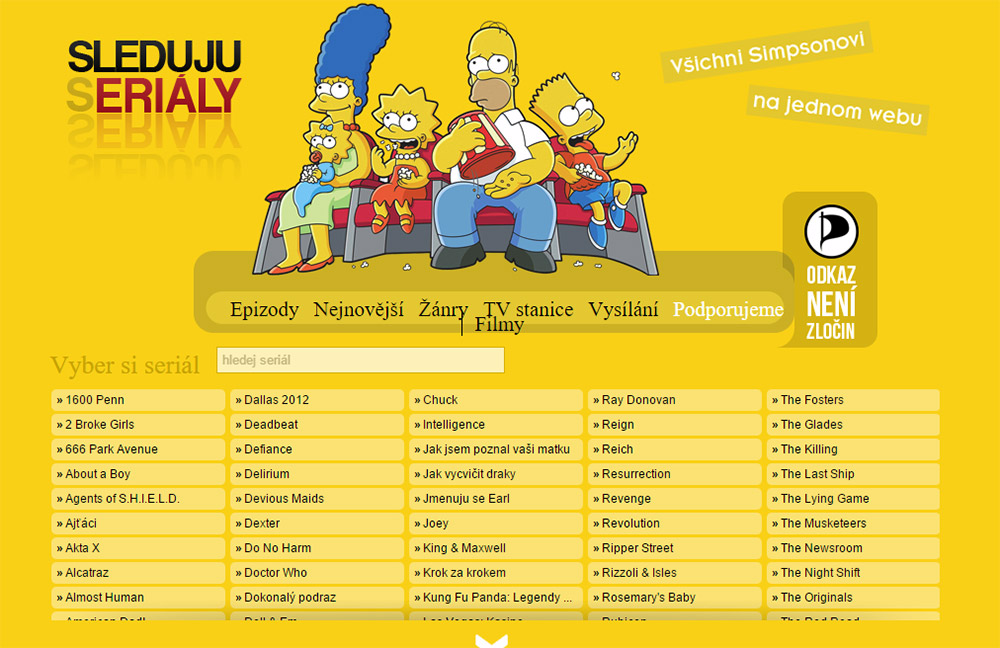 One of the many reasons that the party started its own linking site, was because the Czech Anti-Piracy Union previously went after a 16-year-old for posting links and looked to take him to court. The Pirate Party saw this as unfair, and hopes it can offer more of a challenge to the courts.
"Instead of teenagers, copyright industry lobbyists are now dealing with a political party which didn't run the website for money but because of our conviction that linking is not and should not be a crime," Černohorský continued.
The Pirate Party will make comparisons between its own site and the likes of Google, Youtube and Facebook, which don't face threats of copyright infringement charges. However there may be some difference in the eyes of the judge about user-promoted content, versus hand-curated sites like that run by the Party.
Discuss on our Facebook page, HERE.
KitGuru Says: It will be interesting to see how this case pans out. A political entity running a site without profit in mind does paint a very different picture from the one usually applied to alleged pirates.