Starbreeze studios, the co-developer of Payday 2, has announced that it will be creating a brand new VR Arcade in Los Angeles, utilising its in-house developed Star VR headset as the HMD of choice. Set to open sometime in the Spring or Summer of 2016, the facility will be using its in-development Walking Dead title to bring in the crowds.
Known as the StarCade, the gaming facility will give customers access to the high-end virtual reality headgear, operating at a resolution of 5,120 x 1,440 – much higher than that of the Oculus Rift and HTC Vive Pre, both of which utilise a 2,160 x 1,200 resolution.
The StarVR headset also purportedly supports a 210 degree field of view, much larger again than either of the big names in VR right now.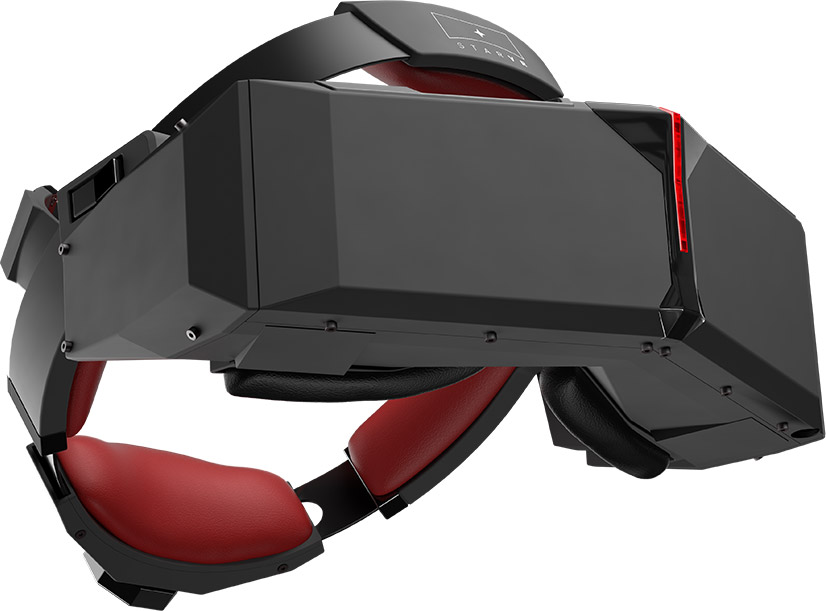 "We continue to iterate the fact that VR really needs to be experienced in person to fully be able to appreciate the phenomenon," CTO Emmanuel Marquez said (via PCGamer). "We will invite developers to join us and give them the opportunity to put their content in our StarCade. We as an industry continuously need to educate ourselves to make VR truly successful, and this is just the first step in our planning to do so."
Although the StarVR headsets may offer a more detail-rich virtual reality experience, they have had problems with image quality, colour bleeding and – as might be expcted with a resolution like that – frame rates can also be problematic. Early demos have run at around 60 frames per second, a full third less than the Oculus recommended 90FPS.
It may be difficult to avoid nausea if it will take some time to get GPUs that can run the headset properly.
Discuss on our Facebook page, HERE.
KitGuru Says: StarVR is clearly looking to the future, and bespoke locations built with VR in mind are going to be a big hit, but it's hard to imagine them having the know how to develop a VR product 'properly' within the next few months.