Although Nokia's Ozo 360 degree camera rig has us all excited for experiencing real events from the comfort of our own home, what's to say that the performers even need to go to a venue? That's what happened yesterday in the VR social application, AltSpaceVR, which hosted its first stand-up comedy gig, with everyone present using virtual reality HMDs to watch and take part.
This is part of AltSpaceVR's #VRComedy Week, which will be offering anyone with a VR headset the chance to watch stand-up live in avatar form, without going anywhere. The first event in the three day line-up featured Adam McCabe and Robert Chan, both of whom were equipped with body tracking suits to accurately portray their actions in VR.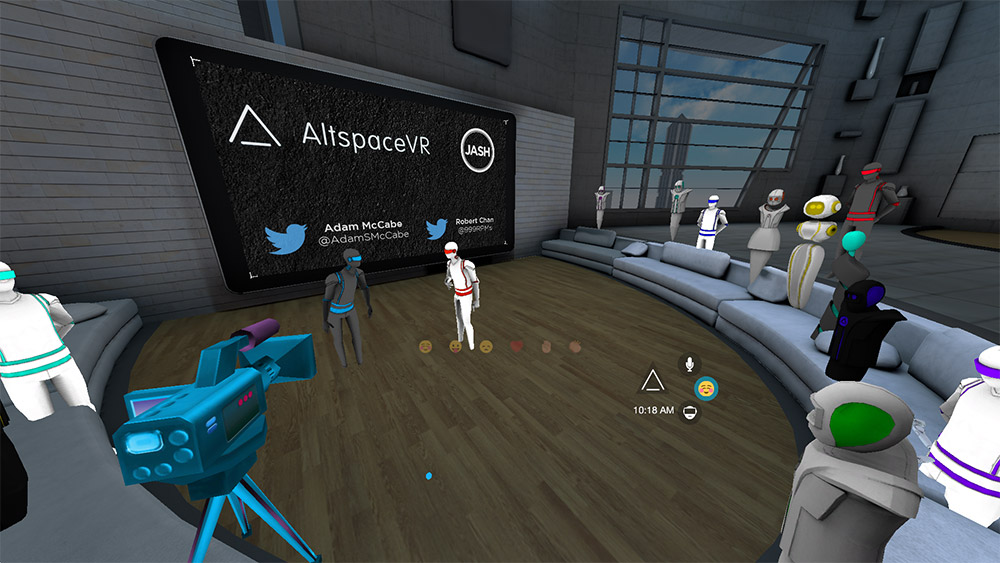 Source: The Pwnr/Reddit
The event went down pretty well according to commenters who were in attendance and you can tell that from the YouTube stream too, as there were a lot of smiley faces on show and the live-mic feeds provided plenty of claps and laughs. It's a little bizarre compared to real-world comedy, but consider that this is the first time this has ever happened. It's going to take some time to work out.
[yframe url='http://www.youtube.com/watch?v=k2RfabiNBmg']
As implied by this being part of a comedy "week," AltSpace will also be hosting two more evenings of laughter, with comedians like Moses Storm, B randon Wardell, Brad Sinutzer, Kate Willett and Samantha Gilweit, some of whom will be performing tonight, 3rd December and some tomorrow on the 4th.
Tickets are free for those looking to watch live in AltSpaceVR or to stream on Youtube, you just have to apply for them and be ready at the relevant times, which are unfortunately PST focused, so if you're located in the UK, you'll need to stay up late for these ones.
Discuss on our Facebook page, HERE.
KitGuru Says: Would you be interested in seeing more live entertainment like this in virtual reality?