Ex-CEO of Microsoft Steve Ballmer and still the company's biggest share-holder, has called the numbers Microsoft revealed as part of its recent annual shareholder meeting, "bulls***." Although Microsoft released its run rate – extrapolating results from a single point throughout the year – Ballmer wants to see real revenue numbers, specifically with regards to the company's cloud computing division.
"It's sort of a key metric — if they talk about it as key to the company, they should report it," said Ballmer in a chat with Bloomberg.  The problem with reporting a run-rate he said, was that it overlooks to the margin issues experienced by different divisions. While Microsoft makes a killing with its software, hardware and cloud margins are much lower.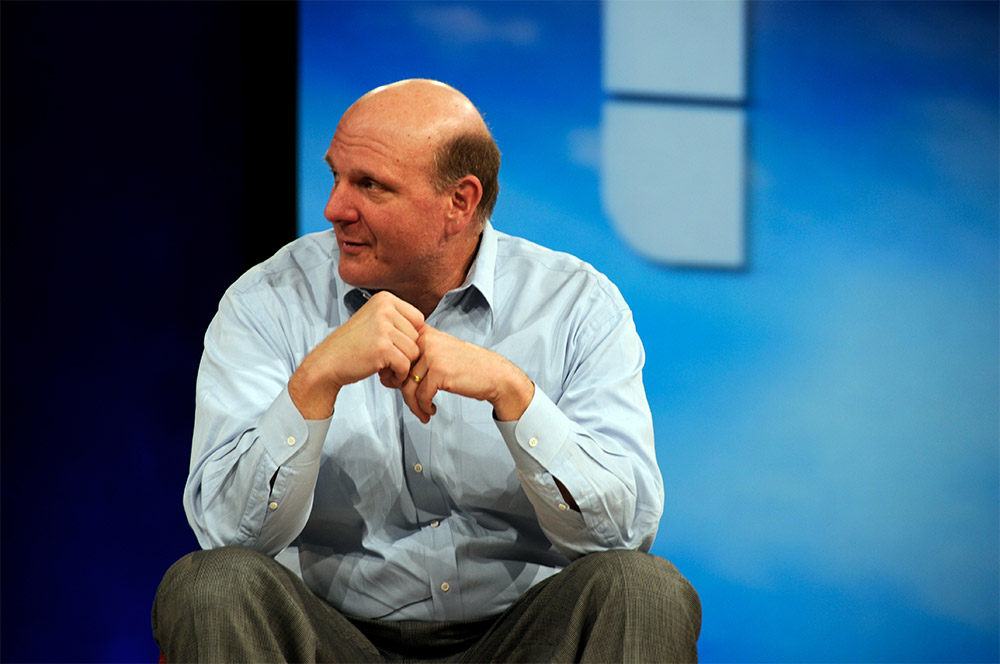 Ballmer would rather Microsoft focus on developers, developers, developers, developers. Source: Wikimedia
Lumping their revenue in with the rest of the company doesn't tell shareholders much, which is why Ballmer is riled up. Unfortunately for him, despite owning shares in the company he's no longer an executive and can't make demands like he once could.
Microsoft's GM for investor relations Chris Shuh issued a statement, sating that Microsoft continued to enjoy "a regular dialogue with Steve [Ballmer] and welcomes his input and feedback, as we do from our other investors."
Ballmer also criticised new Microsoft CEO Satya Nadella, who brushed off concerns that Microsoft's Windows phone lacked certain important applications, stating that it would push instead for universal apps. Ballmer doesn't see it that way and would rather Microsoft enabled Android apps on its devices to make them much more functional.
Discuss on our Facebook page, HERE.
KitGuru Says: You could easily argue that Ballmer was the one that dropped the ball on mobile though, only putting cursory investment into it and coming to it much too late for Microsoft to be the major player it clearly wants to be.