The Ghostbusters are coming back, but not like you've seen them before. In a surprising turn, the third movie in the franchise will be rebooting it and will feature an all female cast. While several of the actresses said to have been approached over the roles for the lead characters have yet to be confirmed, most of them are thought likely to accept.
As it stands, the four female Ghostbusters are listed as Melissa McCarthy of Bridesmaids and The Heat fame; Kristen Wiig, who's been in everything from Whip It to Despicable me; comedian Leslie Jones from Saturday Night Live is the third and finally, Kate McKinnon, also from SNL and has a voice in the upcoming Angry Birds movie.
Paul Feig, who co-wrote Freaks and Geeks and went on to direct both The Heat and Bridesmaids, is set to direct, as well as pen the screenplay along with Katie Dippold. Both Harold Ramis and Dan Aykroyd receive writing credits for coming up with the characters, suggesting the actresses this time round will be conduits for the original four Ghostbusters' characters. Filming is expected to begin in the summer this year.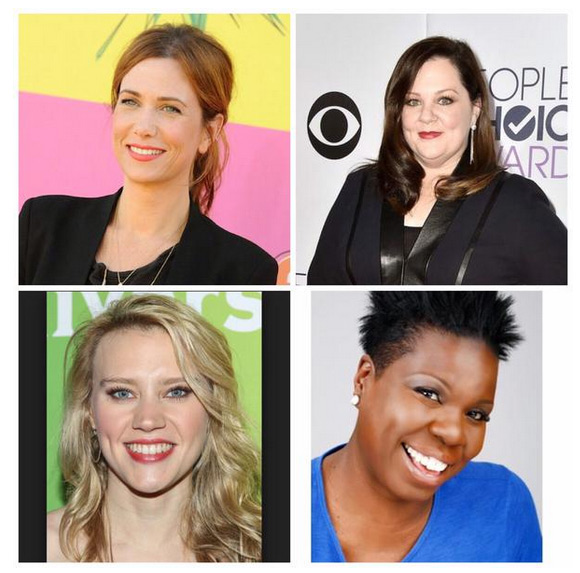 Feig tweeted out an image of the potential cast, also announcing a release date of 22nd July 2016
It's not known at this time whether any of the original cast from the two '80s classics will make a return. Without Ramis, the original lineup might seem a bit sad, but Rick Moranis, who hasn't acted in anything since 1997 due to taking time out to raise his kids, did express some interest in a 2013 interview. He did however point out how little he liked the second Ghostbusters movie and would only be interested in another if it was something new for his character.
As the Hollywood Reporter points out though, once upon a time we may have had a full Ghostbuster reunion project, as original director Ivan Reitman, along with Aykrod, Ramis and Ernie Hudson were all happy to do it. Bill Murray on the other hand wasn't and after Ramis passed away, Reitman lost interest in the project.
Discuss on our Facebook page, HERE.
KitGuru Says: Feig has had a lot of success with female driven movies, so it will be interesting to see what he can do with this franchise. I'm intrigued, as personally, I don't know how much the originals hold up anyway.