Everybody get up it's time to slam now, we got a real jam goin' down and it stars Lebron James. That's right, the Space Jam sequel is looking more like a reality, as it not only has a co-star for the Looney Tunes that are expected to make a reappearance, but it has a writing team and a potential director too.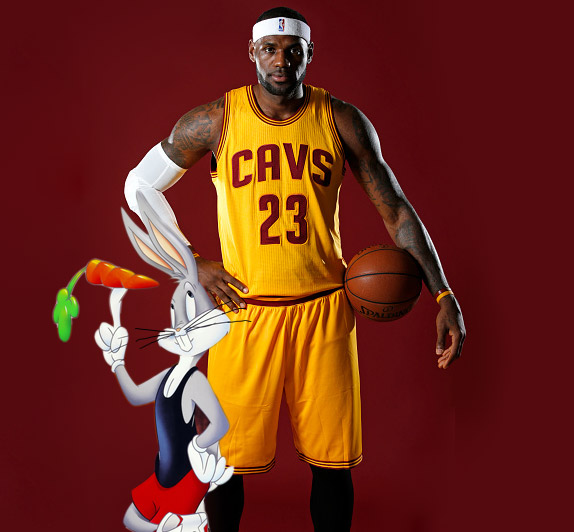 Source: Incolors
Although a sequel to the 1996 Michael Jordan led, cartoon/live-action hybrid sports film Space Jam, has been rumoured for a long time, it's only recently that it's started to gather momentum. Cleveland Cavaliers forward Lebron James has also long been considered to head a potential sequel, but it seems only after a strong performance in the recent Amy Schumer vehicle, Trainwreck, that he's finally been given the nod.
While there's no word on whether we'll get a Bill Murray cameo or endless product placement, we do know that the writing team behind the film is Justin Lin, Andrew Dodge and Alfredo Botello. Lin, who directred Fast and Furious 5 and 6, as well as this year's Star Trek Beyond, also hopes to direct the movie, though is currently only confirmed as part of the writing team.
[yframe url='http://www.youtube.com/watch?v=J9FImc2LOr8′]
When was the last time you listened to this?
Dodge and Botello are relatively unknown, with credits as writer for Jason Bateman's Bad Words and a consultant on the latest Star Trek film (respectively) as their only standout credit.
Details on when a script is expected, when shooting could begin or anything beyond this basic announcement are all up in the air, but it does seem like Space Jam 2 is likely to become a reality in the next few years.
Discuss on our Facebook page, HERE.
KitGuru Says: As terrible a movie as Space Jam is in hindsight, I love it. It was a huge film in my childhood. The concept of the little aliens stealing powers and transforming. It was just so cool. I will definitely be watching this, especially considering James has shown himself to be a reasonably competent straight man in Trainwreck.