As surveillance increases across the world for civilians, perhaps it's a good thing that those enforcing the laws are also being scrutinised. 3,000 Police in Manchester are set to be fitted with body cameras, though much of when and how they are used, will be left up to the officers themselves.
Of the 3,000 cameras said to be fitted to Manchester officers in the next couple of months, 191 have been put into service so far. Specific units like those dealing with hostage and crisis negotiation will receive them, as well as tactical units, traffic police and those working in specialised areas like airports.
One aspect that may not please privacy campaigners though, is that the cameras will actually be switched off by default. Though the clips they record will be stored for 31 days, it will be up to the individual officers when recording takes place. Specifically it's cited as being useful in domestic violence scenarios, or during stop and searches.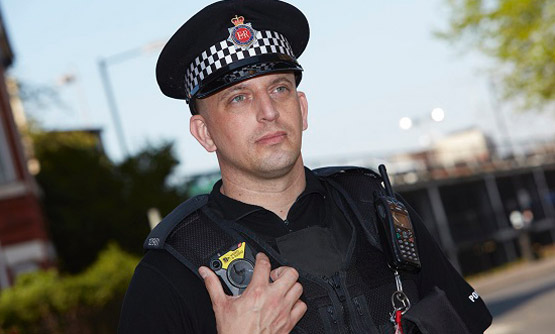 Source: Greater Manchester Police
According to the official statement from the Greater Manchester Police, the cameras will be used: "at appropriate times and for certain incidents, such as those that are domestic abuse related and during stop and search."
Due to the shoulder placement of the cameras, officers that use firearms will not be fitted with them. Unfortunately the shoulder mounts lead to poor video quality when drawing and aiming.
The total cost for the cameras is said to be a million pounds (thanks Ars), with further costs of another £855,000 over the next three years for maintenance and footage storage.
Discuss on our Facebook page, HERE.
KitGuru Says: Bodycameras on police seems like a good plan and keeping costs down by not recording everything is probably a good thing, but the fact that they can only be turned on as and when the police want, seems like it won't do much to provide oversight of their activities.