Thor, a Marvel hero for over 60 years, is set to be replaced. Having been found unworthy to wield his mighty hammer Mjolnir, the bearded son of Odin will be stepping down, while a female version of him steps up. However the creators are playing their cards close to their chest in regards to who that person is.
"This is not She-Thor. This is not Lady Thor. This is not Thorita. This is THOR. This is the THOR of the Marvel Universe. But it's unlike any Thor we've ever seen before," said current Thor series writer, Jason Aaron, who will continue work on the new version of the character. However current artist Esad Ribic, will be replaced with Russell Dauterman, who had a hand in costume design for the first Captain America movie and is slated to produce the art for an upcoming Cyclops comic.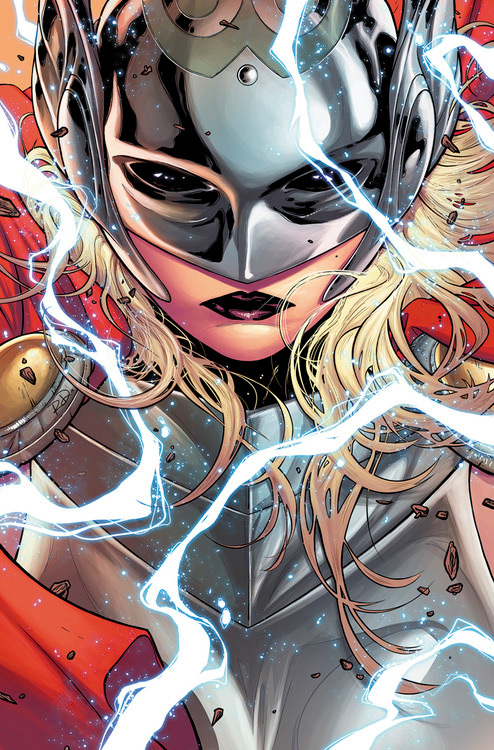 An idea of what the new Thor will look like
Clearly this is Marvel pushing for more female characters, in an effort to offer up a more varied cast of lead heroes to its audience. However she will retain much of the classic Thor features, since it's the hammer Mjolnir that bestows much of the powers that Thor enjoys, upon him. Now instead, it will do so unto her.
"The inscription on Thor's hammer reads 'Whosoever holds this hammer, if HE be worthy, shall possess the power of Thor.' Well it's time to update that inscription," said Marvel editor Wil Moss.
Thor as we know him now, will still be around, though he'll be in a different guise than usual, swinging around his younger self's axe Jarnbjorn instead.
Discuss on our Facebook page, HERE.
KitGuru Says: It may annoy some that Thor is effectively being replaced by a female alternative, but bear in mind that the comics feature a lot of alternate versions of your favourite heroes. They mix and match them all over the place so this isnt' that unusual. Many others have also wielded Thor's hammer in the past, so this may not even be a permanent move. 
On top of that, the movie Thor is likely to remain male for now, since Chris Hemsworth is signed on to do at least three more movies.
[Thanks Vox]