As much as it's ingrained into much of our modern societies, watching real-world sports isn't the easiest of activities. You have to travel to the ground, suffer through the crowds as thousands of other people attempt to cram into their seats and unless you paid an arm and a leg, you're not going to have the best view of the action. But VR could change that. With a single 360 degree camera in a prominent position, everyone can experience the best view in the house from the comfort of their home at a much cheaper price.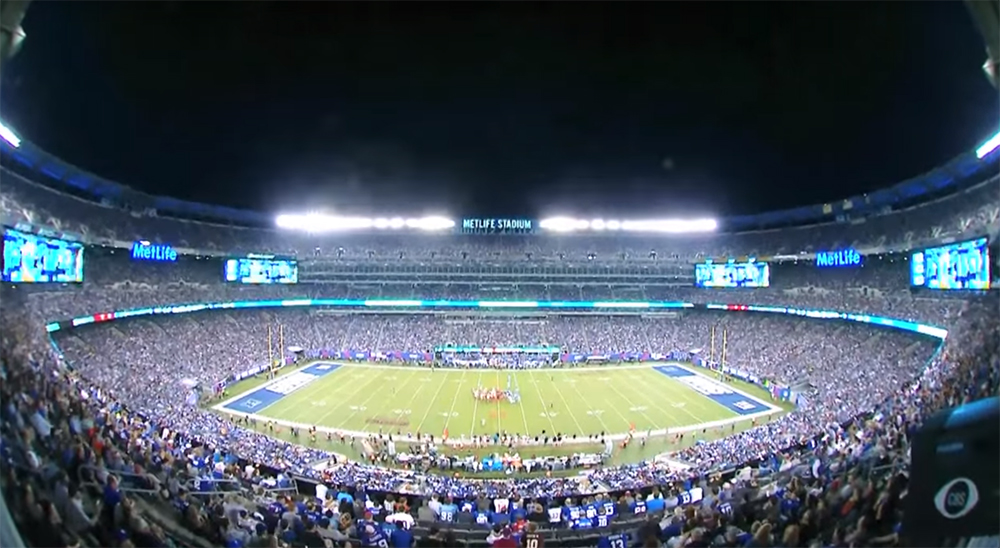 This is something that has been trialled in the U.S. already with the NFL and NBA both testing out VR seating, showcasing the potential of virtual tickets for future games. This not only has the potential to make things cheaper for the average fan, but means that more people than ever before can be present for the highs and lows of professional sports, as there is no longer a restriction in attendance based on stadium size.
Due to a slight reduction in interest in being there live too, VR seating could even help bring down the price of regular tickets. We're not promising anything, but it could happen.
As is pointed out in the new NFL/Oculus video though, other perspectives could also be offered to VR viewers, including over the head views, in some sports maybe even 360 cameras attached to players too. Viewers can be their own TV director, letting them control the view and what they want to see.
[yframe url='http://www.youtube.com/watch?v=e2KLxVN4On0′]
Esports, although typically viewed remotely, could let watcher be present for the big World Championship events and they could even switch to their favourite player's perspective when the action heats up.
Discuss on our Facebook page, HERE.
KitGuru Says: I hope you guys are as ready for commercial VR as I am. Next year is going to be amazing.