2016 might be the year that virtual reality first becomes viable for consumers around the world, but it's also the year that we'll get our first taste of automated grocery deliveries. A new venture by original Skype founders Ahti Heinla and Janus Friis called Starship, has built a prototype autonomous delivery vehicle that will carry shopping to people's houses without the need for a driver or costly combustion engine maintenance.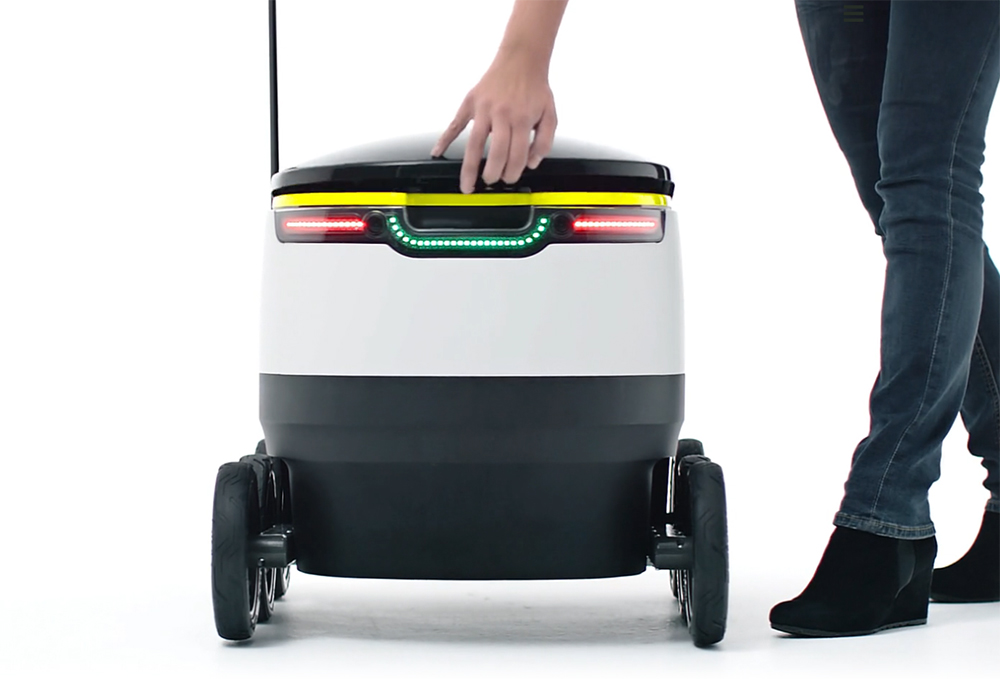 The little robots can travel up to four miles per hour on pavements and are capable of carrying two bags of shopping weighing up to nine kilos a piece. The idea is that a small fleet of them could be present at shopping centres in suburban areas, where they can deliver food to houses after it's been ordered online. The little vehicles would only open up when reaching their intended destination and when activated via secure application.
They are even capable of navigating pot holes, crowds and other obstacles, as per The Telegraph.
However should  a problem arise, the little rovers can call for help. If presented with a situation they aren't sure how to navigate safely, they'll be able to request assistance from the home base, at which point a human operator can check their visual and other sensory feeds in order to ascertain the problem.
[yframe url='http://www.youtube.com/watch?v=yL2MZDTVjKU']
It's hoped that not only super markets but big retailers like Amazon will also take Starship up on its new automated transport system. As the developers point out, it's automated rovers aren't designed to take over the entire delivery chain of large courier and retail firms, but the last few miles, which is often the most costly since larger vans need to find space to park and similar. Although packages may not get where they're going quite as quickly in these little craft as they would if delivered by drone, it would be a much less difficult endeavour to convince legislators of.

Although this won't be seeing a big roll out until more testing has been completed, a trial period if set to take place in Greenwhich in 2016.
Discuss on our Facebook page, HERE.
KitGuru Says: Do you think something like this would be to easy to rob or vandalise? Cameras on the robot could only go so far into protective it.