Samm Newman, a 19 year old student from Ohio, has accused photo sharing service Instagram of discriminating against her size, after it deleted her account following complaints about her underwear and swimsuit shots. Pointing out that there are thousands of other instagram accounts with similar content featuring thinner women, Newman suggested that Instagram wouldn't have taken the steps it did, if she was a few sizes smaller.
"Fat is not a bad word," said Newman in an interview with NBC, where she discussed how she used her Instagram account as a way to promote body confidence among her group of friends and followers. Whether people found her attractive or not, the point was for her to feel confident enough in herself to put the pictures up there.
"My Instagram, it was my safe place because when I was there, I could share anything," Newman said.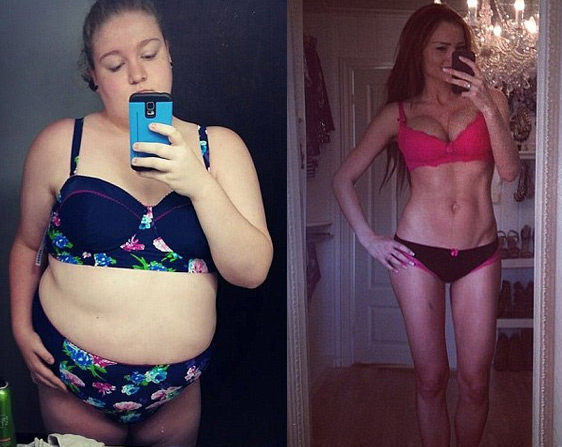 Newman (left) wonders why her account was deleted, when those of others (right) are left up?
Since the account ban, Instagram was contacted by several journalists for comments. Its response was as follows:
"When our team processes reports from other members of the Instagram community, we occasionally make a mistake. In this case, we wrongly removed content and worked to rectify the error as soon as we were notified. We apologize for any inconvenience."
It has since reinstated Newman's account.
Many have pointed out in the wake of this story that Instagram has strict rules over showing mature content or nudity, but Newman and others would argue that bikini shots are common place on the site and they show just as much skin, if not more, than underwear pictures. Likewise, there are many other people doing the same thing as her, including celebrities, none of whom have had their accounts banned.
KitGuru Says: If no terms and conditions were broken by posting these pictures, it seems a little ridiculous that her account was taken down. Nobody forces anyone to look at any pictures – unless you set your friend's homepage to a site about spinning meat – so why anyone would have a problem with what someone posts on Instagram is beyond me.
A pretty common argument I've heard against it however, is that we shouldn't promote unhealthy body types. I can understand that mentality, but I'd much rather people looked to encourage others that were comfortable in their own skin. You can be a health nut and still be underconfident. Loving the skin you're in, as corny as it sounds, is much more worthwhile than fitting some fitness ideal.