While the landscape for media pirates is a lot better today than it was a few years ago, there's still a lot of copyright lobby groups and firms that are happy to bring legal action against ISPs, individuals and site owners alike. One of those companies is Zuffa, the owner of the Ultimate Fighting Championship (UFC) which is using a whole new tactic to go after those watching illegal streams of its fights online.
While traditionally groups like the Motion Picture Association of America (MPAA) have used the courts to petition ISPs to give up information on downloaders and uploaders after tracking torrent IPs, the UFC is going after specific streaming sites and threatening the owners into giving up databases of users and visitor information – and then going down the legal route.
It's supposedly been using this tactic since 2012, which as TorrentFreak reports, is when it first mentioned this type of attack against UFC fans, but this week it's reiterated it by celebrating the downing of CageWatcher.eu:
"UFC has obtained details of the streaming site's userbase, including email addresses, IP addresses, user names and information pertaining to individuals who watched pirated UFC events including UFC 169. Also recovered were chat transcripts from the website. Using this data, UFC will work with Lonstein Law Office to prosecute identified infringers," the UFC said in a statement.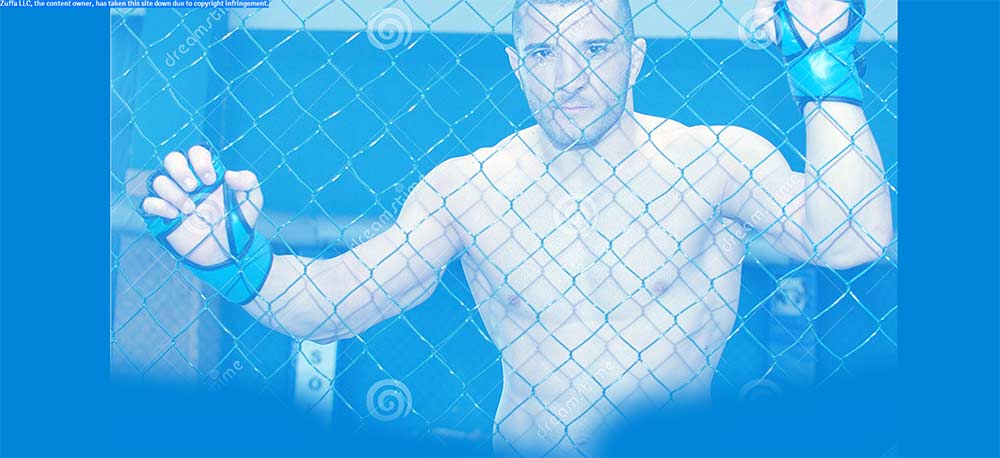 Visiting CageWatcher now gives you this badly photoshopped image (horrible eraser work) and a message that reads: "Zuffa LLC, the content owner, has taken this site down due to copyright infringement."
The UFC isn't kidding either, as it claims Lonstein has been successful in many suits against pirates since 2007. While there aren't many publicly available examples, in one instance it managed to secure (in the wake of the defendant not showing up at court) a near $12,000 payout order for watching a single stream, despite no evidence that the man had made any money from viewing it.
For reference, the average UFC event costs £13 for a pay per view.
Part of the reason for the UFC's aggressive stance may be to try and drive people to use its new Fight Pass subscription service, which for £6 a month offers all main upcoming UFC events for the year, as well as all back catalogue fights.
Whether that's the case or not though, if the UFC is able to threaten sites into giving up their userbase and then is happy to pay thousands in legal fees to target individual streamers, it could create a worrying precedent for copyright lobby groups and the media companies they represent going forward.
KitGuru Says: While the pass certainly makes it easier for people to watch the fights they want to see live and older ones on demand, part of the reason for UFC piracy is surely to do with its air times. For most pay-per-view events, the UFC main card starts at 10PM locally, which means it's 3AM UK time and worse the further east you go. 
Fight pass sounds like a good compromise, but I always think its' better to go after pirates with a carrot rather than a stick, otherwise you're likely to make them pirate your content just out of spite.