Youtube might not have the best reputation for supporting its content creators when it comes to copyright claims, but what it lacks in the understanding of fair use, it makes up for in its provision of production equipment and facilities for the site's creators to make use of. Following on from previous launches of production facilities mixed with training opportunities in LA, London and Tokyo before it, Youtube is currently putting the finishing touches on a similar outfit in Manhattan, New York in order to cater to the East coast of the US.
The idea with these facilities is to give Youtubers a chance to increase the production values of their content, have them do it 'in-house' and to teach them new techniques and tricks of the trade. This in-turn raises the bar for the kind of content produced on Youtube and therefore keeps people more interested and Youtube's revenue on the up.
Using the facility will give video creators the chance to use high quality cameras, production space, high-class editing suites and access to classes that teach everything from basic video composition, to makeup and hair styling.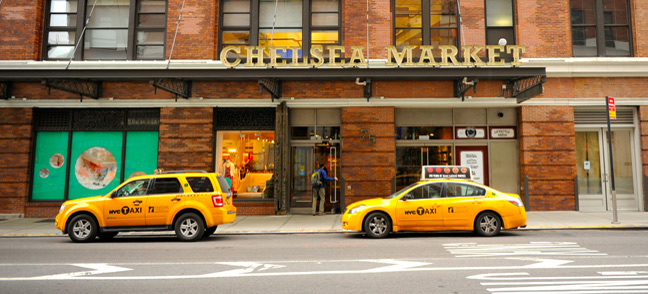 However, this new New York facility will also feature something the others don't: a "BrandLab." The idea is for brands to be able to intermingle with Youtube video makers to discuss business opportunities or find someone they'd like to work with. This is an effort by the streaming site to make it easier for more traditional brands that might not have taken part in online video marketing, to come and find out more about it and meet some of the people that they could work with in the future.
It's also there to give those same brands an opportunity to see the production values of the facility, making it look like a large, professional endeavour, which Youtube certainly is at this point – even if its biggest stars are daily-video-posting Let's Players.
Currently the facility is set to launch in early November, with full production opportunities available for nearby Youtubers coming in the following weeks. All they need to have is at least 5,000 subscribers and be part of Youtube's partner program and they can use all of the facilities.
Discuss on our Facebook page, HERE.
KitGuru Says: Are any of you guys running successful Youtube channels? If so, is this sort of facility going to be something you take advantage of?