Things can get a bit hectic around the shops on Black Friday but fortunately for us tech enthusiasts, the best deals can usually just be found online, making the whole ordeal much less of a hassle. This year, Black Friday lands on the 25th of November and if you've got your eye on a new monitor or PC upgrade, then Overclockers UK already has you covered.
The OCUK team is preparing early for Black Friday this year, with a countdown page already live on the site, with twenty days and eighteen hours to go at the time of writing.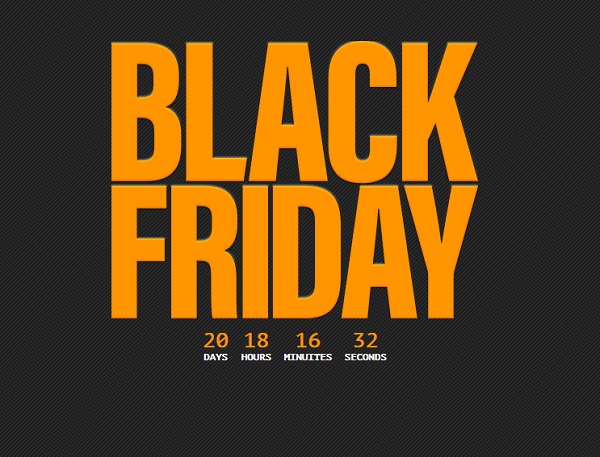 We don't know much in the way of deals just yet but in previous years we have seen Overclockers UK do a few rounds of preliminary deals leading up to Black Friday, so the page may be worth keeping an eye on over the next few weeks.
KitGuru Says: If you've been saving up for an upgrade then it may be worth waiting a few extra weeks for Black Friday as tons of retailers will be cutting prices just for the occasion. What's the best Black Friday deal you guys have seen in previous years? Have you ever managed to snag something really good?