I'm sure I wasn't the only one who watched Felix Baumgartner take that leap from the edge of space nearly two years ago. Amazing right? Beautiful really. Well that's what some artists have been hoping to replicate with a project called Exobiotanica, which involved sending plants up to similar sorts of heights.
Professional "flower artist," Makoto Azuma teamed up with JP Aerospace's John Powell to make it happen, attaching glass cubes to a large balloon and camera, which lifted up the plant matter to heights of 30,000 metres (around nine kilometres below the height of Mr Baumgartner). Many photos were taken on the ascent and they really are quite stunning: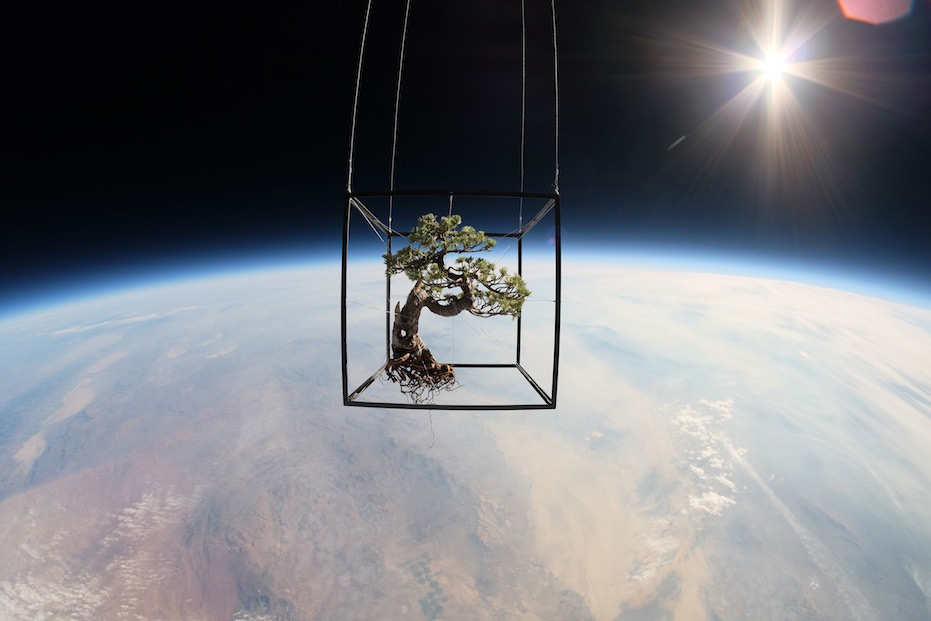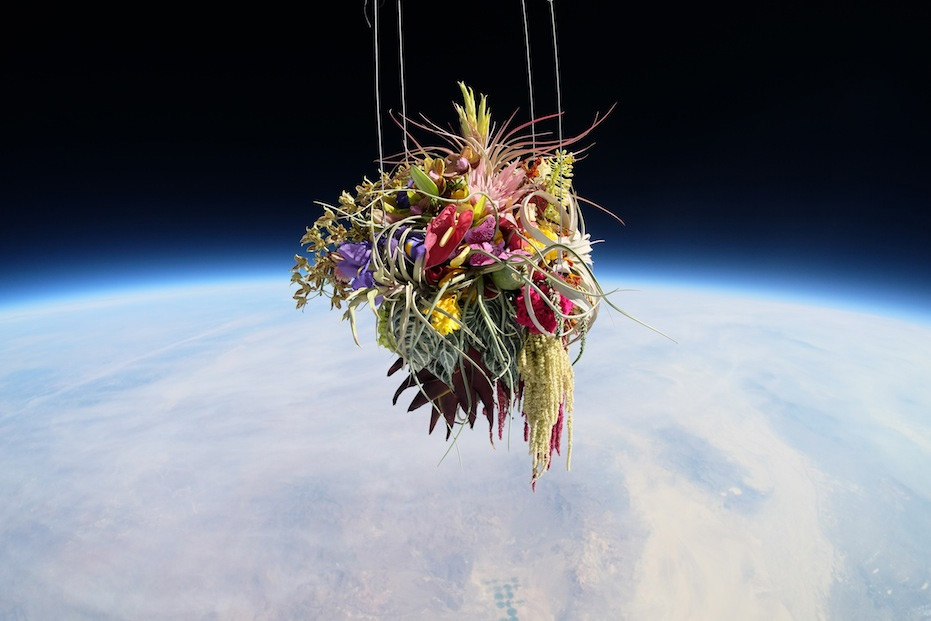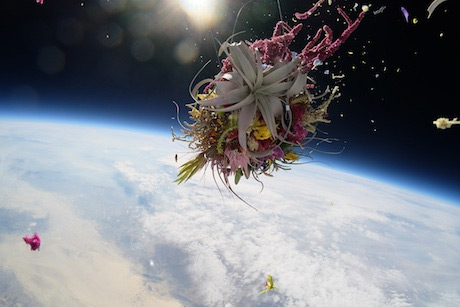 This one makes reminds me of a Final Fantasy cut scene
The idea behind the project, was to break plants free from the hold of gravity and to ultimately create "extra-terrestrial" life by exposing them to the harsh realities of space. At 30,000 metres, the temperature is minus 50 degrees celsius, so it's far from hospitable, but whether you like the idea of such philosophical aims or not, the project certainly made for some beautiful imagery.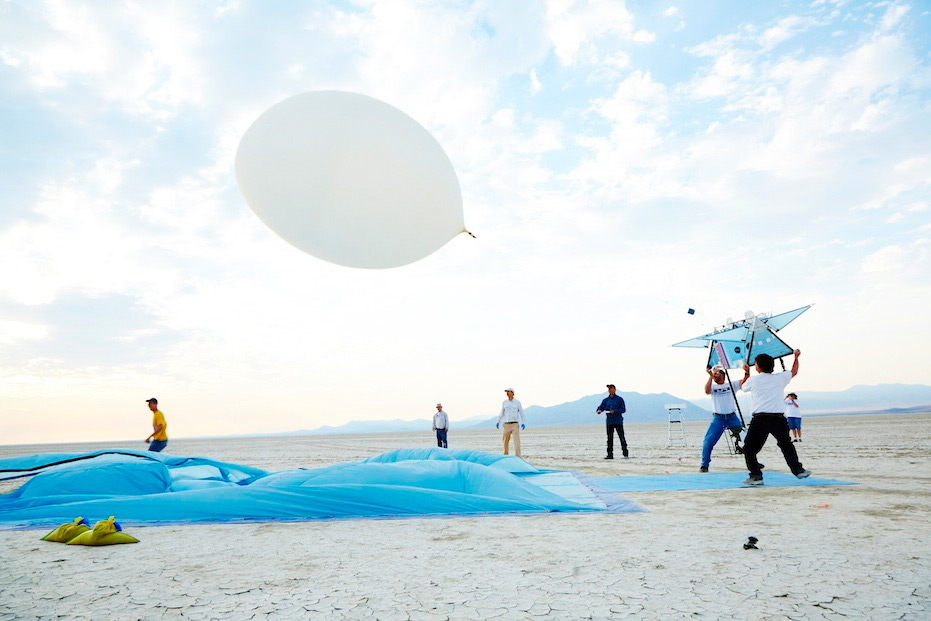 The team, seen here launching the rig from the Nevada desert
For more information on the project and a lot more photos, check out the official page here.
KitGuru Says: Here's hoping they release these images in their RAW file format. I'd love a couple of these as desktop wallpapers.
[Thanks
Wired
]