Space X continues to prove that its first stage recovery system for its Falcon 9 rocket launch, is a winning formula, as once again it has managed to return that booster to Earth via its drone barge. It successfully landed back home early Sunday morning, right after launching its satellite payload into orbit.
This is the fourth time that Space X has brought home a booster on its automated drone ship, but the fifth time it has touched down a first stage. It initially brought one down on its landing pad in Cape Canaveral at the end of 2015, before beginning its drone landing successes.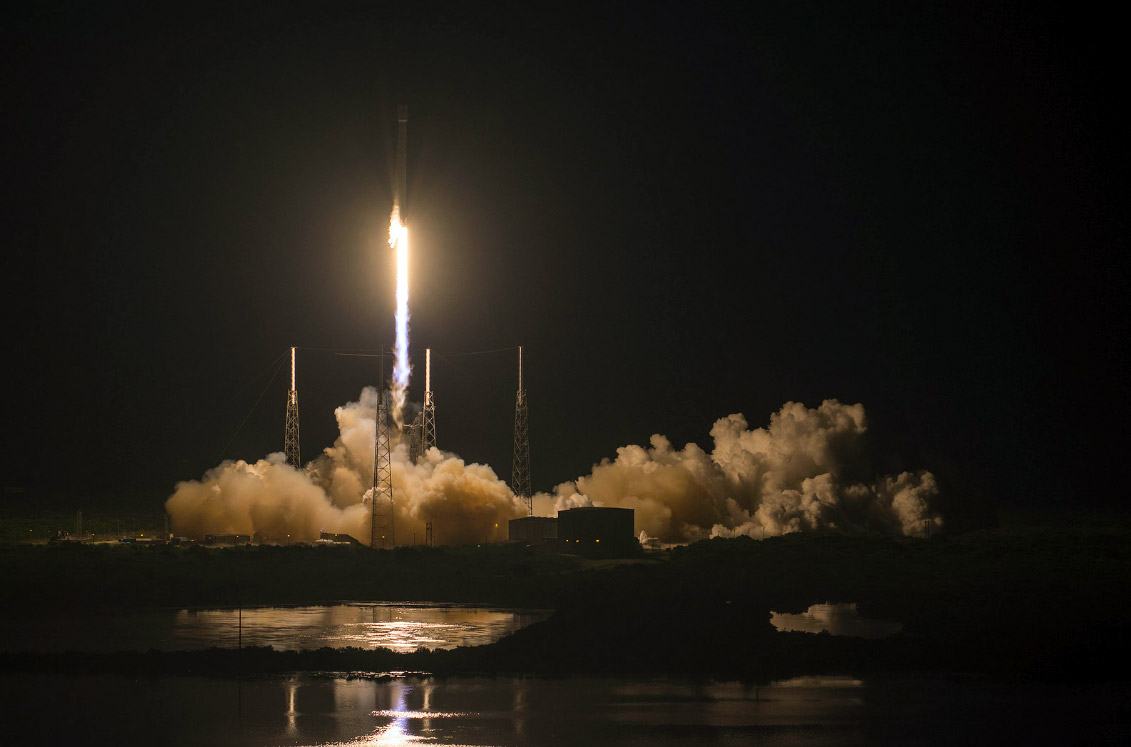 This time around Space X was contracted to send up the JCSAT-16 commercial communications satellite into a geosynchronous transfer orbit, which would see it sent out to quite a height, so that when it circularises the orbit, it would sit stationary above the Earth's surface.
JCSAT-16 comms sat deployed into planned Geostationary Transfer Orbit with 36,000 km apogee (high point in orbit) pic.twitter.com/zScDgaOSzY

— SpaceX (@SpaceX) August 14, 2016
The injection into orbit was successful and at last report, the transfer orbit was complete, with an apogee of 36,000 KM. All the while that was being achieved though, the first stage was returning to Earth, touching down safely on the drone ship "Of Course I still Love You."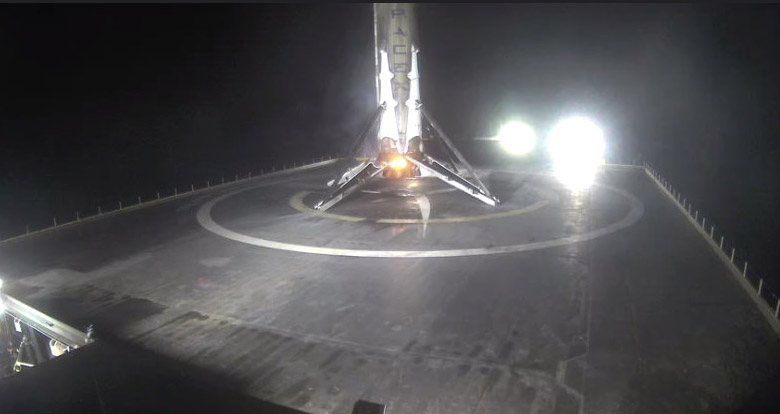 Once in its correct orbit, the JCSAT-16 will act as a backup for Sky Perfect JSAT Corporation, which provides satellite communications services all over the world via the Ku- and Ka-bands.
Discuss on our Facebook page, HERE.
KitGuru Says: This is almost old hat at this point! Space X is getting too good at it. The next big launch we'll be getting excited for is when a booster is first launched again. That will be a real test of the whole process.