Although it may not be until 2017 that Space X is given the all clear to fly its Dragon V2 capsule filled with astronauts and supplies to the International Space Station, that doesn't mean there isn't a lot of testing to do before then. That's why over the past few weeks, the commercial space firm has been running simulated test runs, which puts the system's software and to an extent, its hardware through their paces.
"We can basically fly the Crew Dragon on the ground — flip the switches, touch the screens, test the algorithms and the batteries — all before testing the avionics system in flight," said Space X CP of mission assurance, Hans Koenigsmann. "It's important to get the avionics right before putting it into the capsule."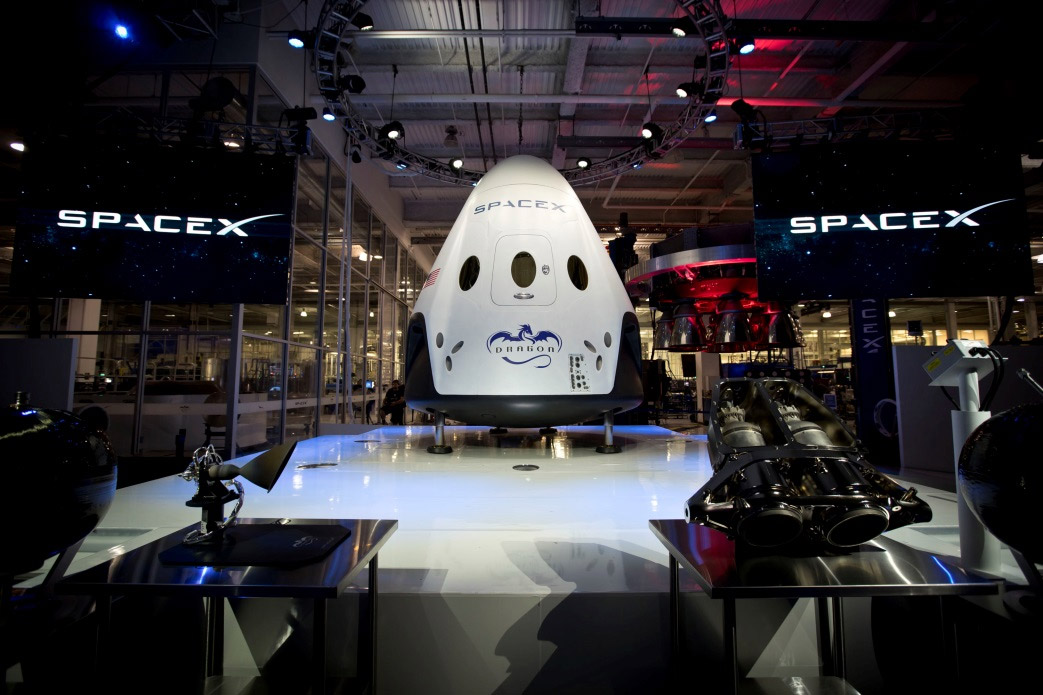 There's something cool about the idea of a mythical creature from history going into Space on a contemporary craft
This is the same sort of testing that NASA conducted years ago on its shuttle program, before it was eventually given the go ahead to begin ferrying people to and from Earth's orbit. As Wired points out though, Space X is working under a cloud of doubt at the moment, since its recent Falcon 9 supply launch failed before first stage separation, due to what is thought to be a strut failure, which caused an oxygen overpressure event.
While it's thought that this was a catastrophe that automated safety systems on-board the Dragon V2 capsule would have made survival for any crew on board, the fact that the rocket exploded as it did, still leaves some concerned – so any pre-manned-flight safety checks and simulations are good to see; especially if they go as well as the latest ones have.
Discuss on our Facebook page, HERE.
KitGuru Says: While we have some time to wait before Dragon V2 heads into orbit, Space X expects another run with its Falcon 9 before the end of the year, which will mean another outing for the automated recovery barge. They almost had it last time, so perhaps the next one will see it returned safely, making it a much cheaper run than usual.