United Microelectronics Corp., the world's second largest contract maker of semiconductors, said that it would not offer 20nm planar fabrication process, but will jump directly to 16nm FinFET manufacturing technology. Skipping the node will help the company to catch up with its competitors.
Although it was widely expected that UMC would offer another manufacturing technology with planar transistors after 28nm node, the firm decided to skip its 20nm process entirely and focus on development of its 16nm technology with three-dimensional FinFET transistors. The decision to leap directly to 16nm FinFET from 28nm, will help UMC to catch up with its larger rival Taiwan Semiconductor Manufacturing Co. as well as smaller competitors like GlobalFoundries and Samsung, who are either making chips using FinFET technologies or about to start production of such ICs [integrated circuits].
Not a lot is known about UMC's upcoming 16nm manufacturing process. UMC has licensed numerous fabrication technologies from IBM and also has developed something in-house. In late 2012 the company announced that its 14nm FinFET process would be based on a modular architecture that uses 14nm FinFET devices combined with 20nm process's back-end-of-line (BEOL) interconnect flow. It is possible that the company's transistors and other elements ended up larger than UMC had originally anticipated and it renamed the process to "16nm". It is also possible that UMC has developed a "true" 16nm FinFET technology with native BEOL interconnect flow with technological help from IBM.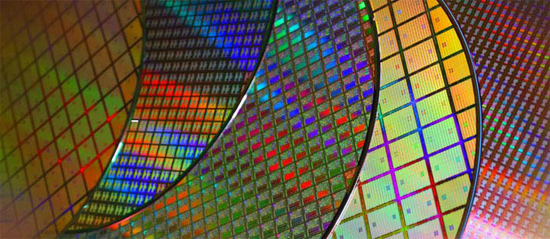 "We have good progress and we met the high-performance device targets," said Po Wen Yen, chief executive officer of UMC, during the company's conference call with investors and financial analysts. "Customers' test chip verification is in progress."
The company hopes to start volume production of chips using its 16nm FinFET process tech by the end of the year.
Discuss on our Facebook page, HERE.
KitGuru Says: UMC has become significantly more aggressive in the recent quarters than it used to be in the past. Still, it remains to be seen whether the company's progress is conditioned by its collaboration with IBM, or by increased research and development efforts.