The PC modding community often rivals their automotive cousins when it comes to making truly mind-blowing systems for purely aesthetic reasons and this year's Computex is no different. Thermaltake has been showing off a number of new cases, each put together with a custom build to showcase their unique attributes.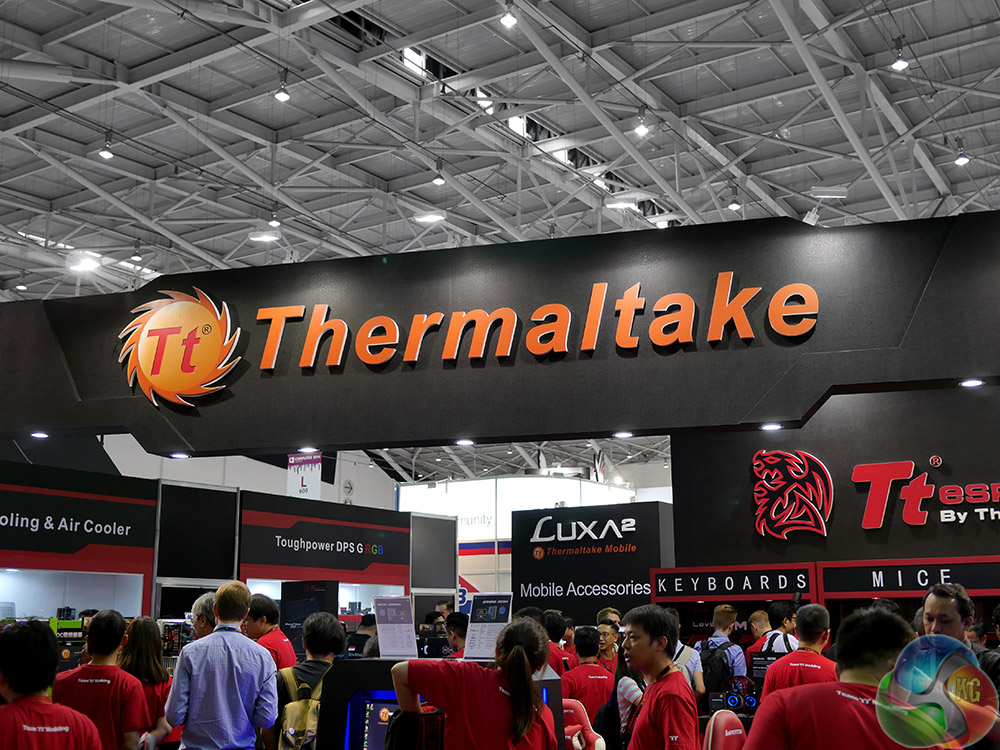 The cases on show were a little overshadowed by the colourful systems they contained, but the P5, P3 and F31 all show what sort of system you can build with one of their chassis and a bit of ingenuity.
The colour schemes you can push for with an entirely see-through system are wonderful, though you'd want a can of compressed air handy. Nothing ruins a clear-build like a few flecks of dust.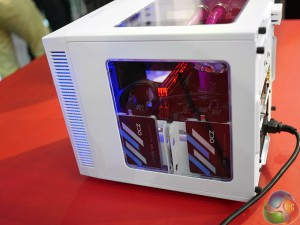 Not all cases were entirely clear-cut, but all of them had some form of windowed section, letting potential buyers see inside to what the professional modders can do. Even if you can't make your system quite this pretty though, these cases will put you on the right path.
As impressive as these are though, it's hard to discount the desk-PCs. These systems are true monsters, taking up a lot of space, but they sure are pretty.
Our man on the scene, Leo Waldock reports that the lighting set ups inside, have LEDs built into the water cooling tubing, so that the lights reflect inside the tube and lights them up from within.
Discuss on our Facebook page, HERE.
KitGuru Says: If you had to pick one of these as your new system, which would you opt for? I'd snag the orange and black system myself.