It's rare that we discuss upcoming reviews here at KitGuru. That's often because we've had to sign a non-disclosure agreement or are under an embargo until the launch date, or in some instances just because we don't know what the scheduling will work out like. But one upcoming review sample we're working on at the moment has a lot of neat little features, and while we beaver away to get our take on it put on digital paper, we wondered what you thought of it.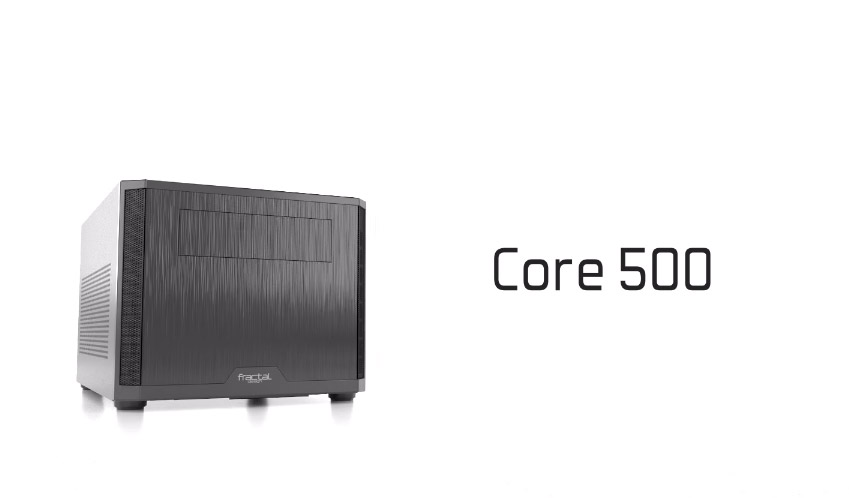 The product in question is the Fractal Design Core 500, a small form factor chassis with enough space for watercooling units, multiple storage drives, and a lot of fans if you want them. There's dust filters everywhere, space for giant graphics cards and all the panels and drives are easy to remove.
[yframe url='http://www.youtube.com/watch?v=lWnI3FdAdPQ']
It's clearly a smartly designed chassis that packs a lot of the more requested features for traditional ATX cases into a much smaller package. Thanks to advances in engineering and case design, a trend  has emerged in recent years that sees these smaller systems becoming much more viable for high-end gaming machines.
It's certainly something this writer is considering switching to when he next upgrades everything.
KitGuru Says: What size of chassis do you opt for? Do you prefer a monster ATX build, or something with a smaller footprint?