Lian Li is most well known for its brushed aluminium chassis and this year's Computex backs that up considerably. However, that doesn't mean that the Taiwanese chassis manufacturer isn't showing off something new and exciting. It has cases built into desks, cases with entire see through side panels and some more open, small form factor designs. While we cannot confirm which will eventually be available in the UK and which ones will be reserved for overseas only, the display was still rather impressive.
The DK-03 and its companion desk-cases, are perhaps the most eye catching, as they are literally desks with glass tops, that you can build your PC inside. It has enough space for drives, graphics cards and more and can even handle up to two systems at once if you feel so inclined. While great for enthusiasts that want to show off, it's found a real home in many businesses that want their systems out of the way but still visible and easy to access for maintenance purposes.
And it looks awesome too.

Perhaps not as cool as the PC06-SX, PC07-SX and PC08-SX though, which are huge, and feature large glass panels to really show off the interior of your monstrous desktop.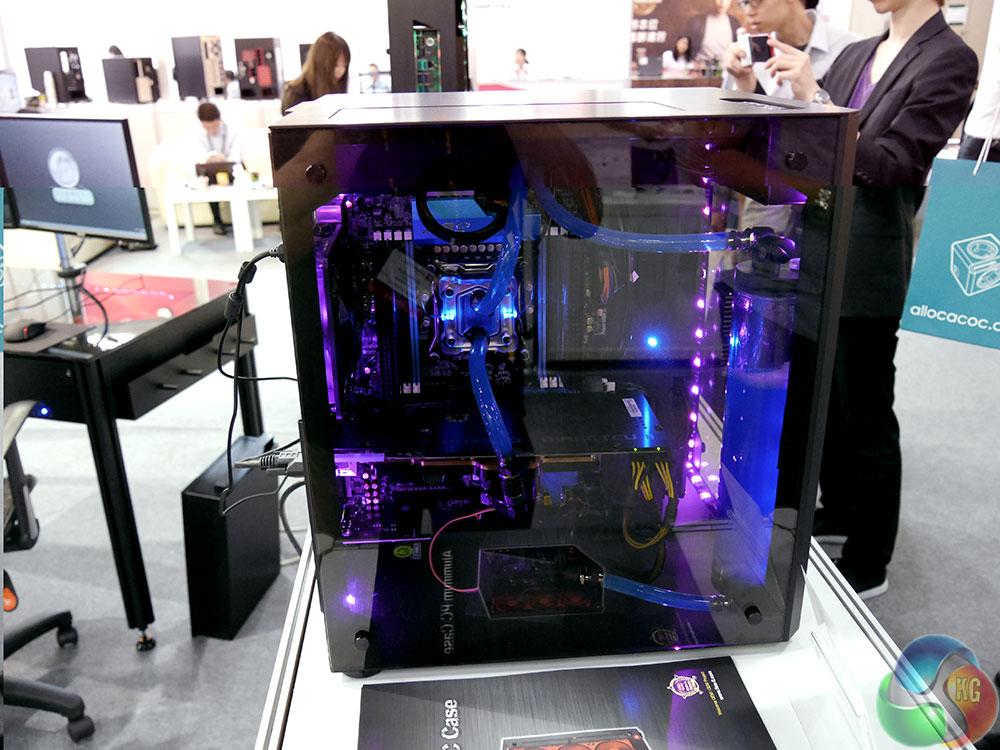 More mainstream chassis on display include the PC-Q20P which comes in some unique colour variants and the PC-A56, which is rather dull compared to its fancy, contemporary looking brothers and sisters.
One that really stands out, despite the stiff competition however is the PC-Q17WX, which began life as a Kickstarter project from RoG fans and engineers. It's a design that breaks down very easily and is a much loved piece of kit for system builders. While many manufacturers competed to make the design, Lian Li won out by delivering it within six months, over a year before other case makers were ready to produce it.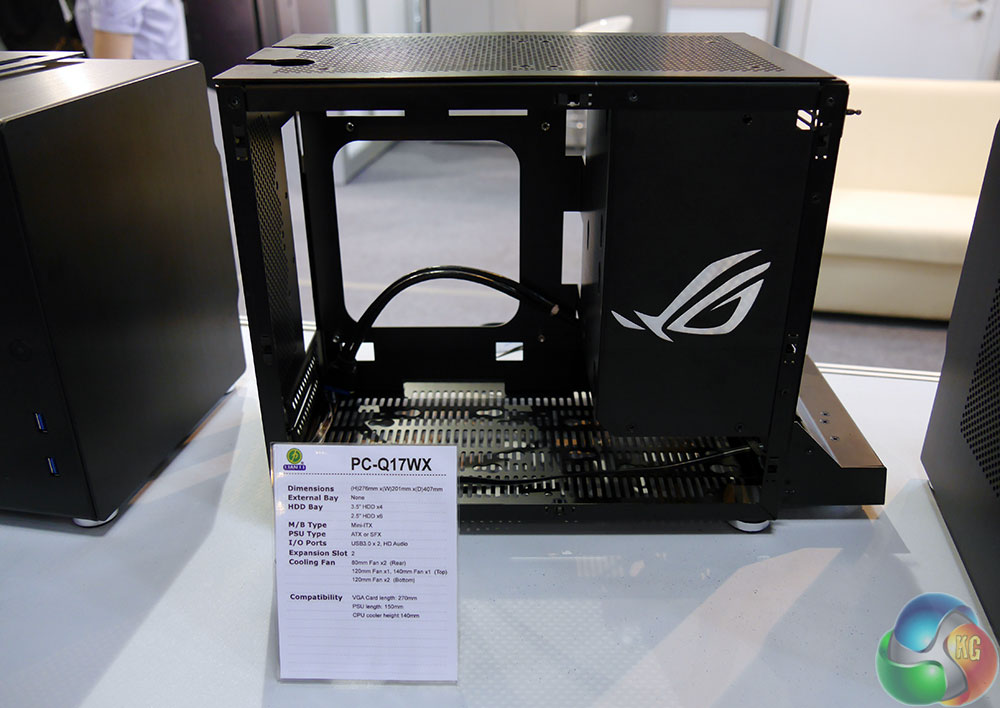 For those that want to go even smaller though, there's the TU300B, which our reporter on the scene, Leo Waldock was particularly fond of. "No one does a small case better than Lian-Li," he said.
Discuss on our Facebook page, HERE.
KitGuru Says: I don't really have space for one of those monster PC0X chassis, but my god are they pretty.