Although the upcoming Lego Worlds is an impressive take on the Minecraft formula, giving players the ability to explore a world, terraform it and build things to their heart's content, it's very much a modern take on Lego. It's Lego with characters that have animated faces and licensed properties. That's not what Lego was back in the day, but now thanks to virtual reality, you can harken back to those childhood days of unimpeded construction on a small scale, with Brickbox.
Brickbox is the creation of solo software developer and musician, Carl Taylor. It works on the Oculus Rift DK2 in both extended and direct mode, as long as you have the Oculus runtime 0.5.0.1 or later and there are no really obvious bugs with it. Players can put down blocks, change their type, colour, size and orientation, making it possible to build quite unique looking structures in the miniature field.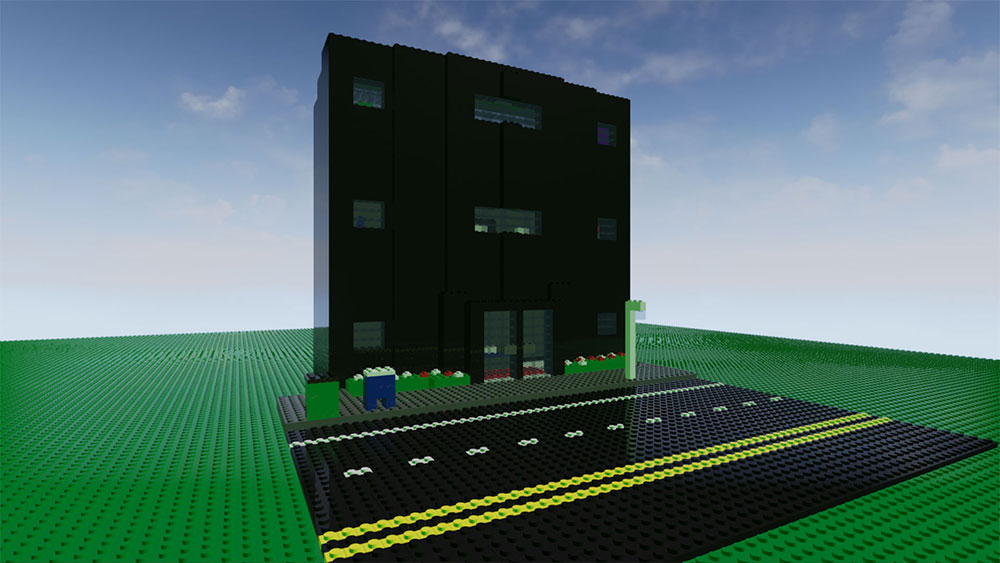 The only downside to is that is existing bricks cannot be manipulated at the moment, so make sure that when you place a brick you are happy with it. It's also worth bearing in mind that even powerful PCs can struggle with multiple hundreds of bricks, so using larger ones instead of many small ones is preferable.
Discuss on our Facebook page, HERE.
KitGuru Says: Although I mentioned Lego in the title of this, here's hoping the company doesn't mind Mr Taylor's creation as it's a really well implemented Lego-like set that deserves to stand on its own.