Fancy yourself a brand new chassis? be quiet! is once again giving away a number of them and that means you stand a chance to win. The Dark Base 900 is its new line-up of multi-colour-option chassis, with a modular construction, noise-reducing air vents and of course a big, windowed side-panel (in the Pro Version) to show off the internals.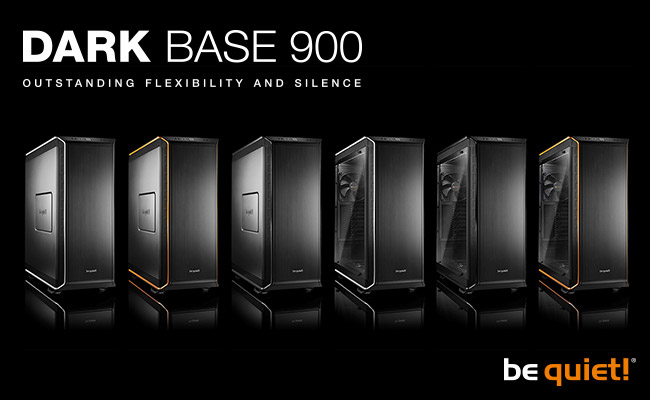 We have three Dark Base 900s to give away today, and as per usual you're going to have to prove you know something about the case to be in with a chance of winning. To earn your spot in the hat, for random winner selection, tell us the following:
How many hard drive cages does the Dark Base 900 have?
Is it:
Struggling to get the answer? head to THIS PAGE for a tip.
If you think you know, email us at [email protected] with subject line 'be quiet Dark Base 900 competition' – your answer, name and a link to your Facebook or Twitter page, so we know you're a real person, and we'll throw your name in the hat. When the competition ends in two weeks' time, we'll select three winners from the pool of those who answered correctly and each of them will receive a brand new Dark Base 900.
We will contact the winners to find out their colour preference at the time. The contest will run from today 6th July 2016, until the 31st July 2016. All decisions by KitGuru are final. Winners will be announced by 5th August 2016.
You can buy the bequiet! cases at Overclockers UK HERE.
KitGuru Says: Good luck everyone. The Dark Base 900 is a pretty fully featured chassis, it should do nicely for anyone looking to upgrade their system or build something new.