Back last year, Valve began trying to bring PC gaming to the masses with the launch of Steam Machines, tiny console-sized Linux-based gaming systems. However, a lot of PC gamers still prefer to build their own systems though there can be a lack of truly console-sized cases with the features to support higher-end hardware. This is where the !nverse case comes in, which uses a unique design to help improve the building experience.
The case is made by an indie case builder known as Rational Bananas and the !nverse is the latest case design to come from them. It uses a premium  aluminium construction that allows for a full sized GPU as well as up to 240mm All-in-one water cooler units.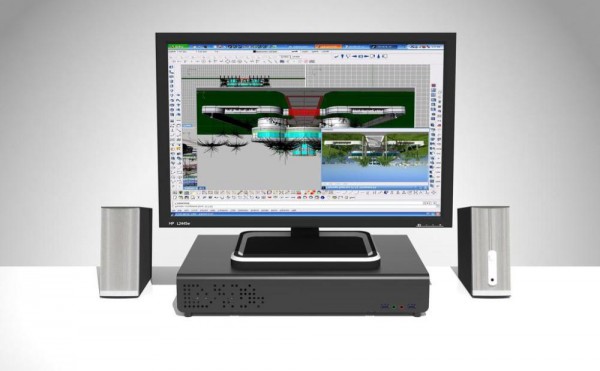 When working with a Mini-ITX case, things can get a bit cluttered which is why the !nverse case uses an interior frame that can be separated into two halves, allowing the builder to use open space. Interior components are also mounted upside down with ventilation on the bottom, allowing for a completely smooth top so the user can place things on top of it, like a monitor, for example, reducing the case's footprint.
There are different levels of support for components depending on what you want to use in your build. For example, if you use a 120mm AIO cooler, you can accommodate more 3.5″ drives than if you used a 240mm AIO cooler. All variations support a full-sized GPU, a mini-ITX motherboard and an SFX or SFX-L power supply. Alternatively, if you want to use an air cooler, the case can fit ones going up to 55mm in height.
The case itself should be making its way out to reviewers soon so keep an eye out. You can find more images and exact specifications on the Rational Bananas website, HERE. 
KitGuru Says: I'm always happy to see case makers come out with innovative designs that allow powerful hardware to be crammed into smaller form-factors. Are any of you planning on building a Mini-ITX PC this year at all? What do you think of the !nverse case?