Temperatures
All temperature charts are sorted with lowest load temperatures at the top.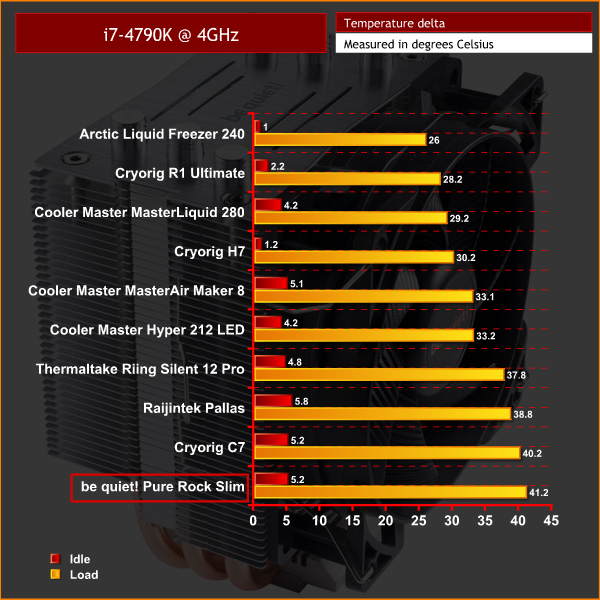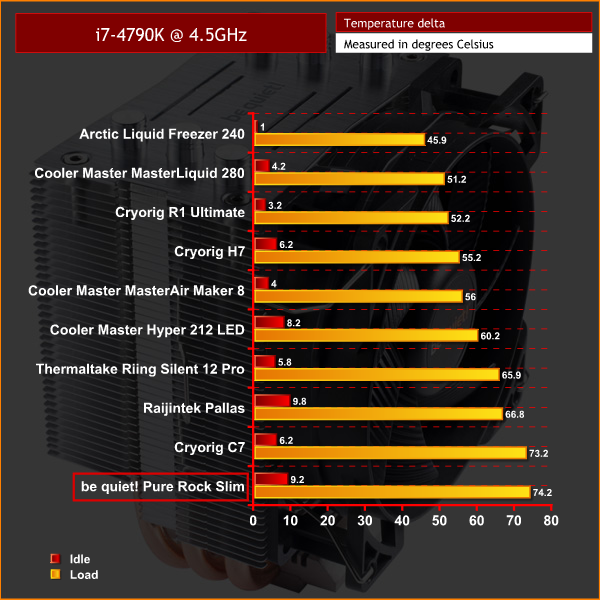 As you can see, the Pure Rock Slim comes in last place across both of our tests today. Considering the small size of the heatsink, this is perhaps not a surprise, although I would have expected this cooler to at least beat the two low-profile coolers we have previously tested (the Cryorig C7 and the Raijintek Pallas.)
This is disappointing, and I can't see this type of performance persuading too many people to buy this cooler.
Acoustics
Acoustics are generally fine with the Pure Rock Slim. The fan does spin up quite fast at 100% load, but this has to be expected considering it is just 92mm in size – it is not a 120mm fan. Accordingly, it does emit a slightly high-pitched hum when it is working away, but it is very middle of the road here. It's not the quietest, but it's not the loudest either.