Temperatures
All temperature charts are sorted with lowest load temperatures at the top.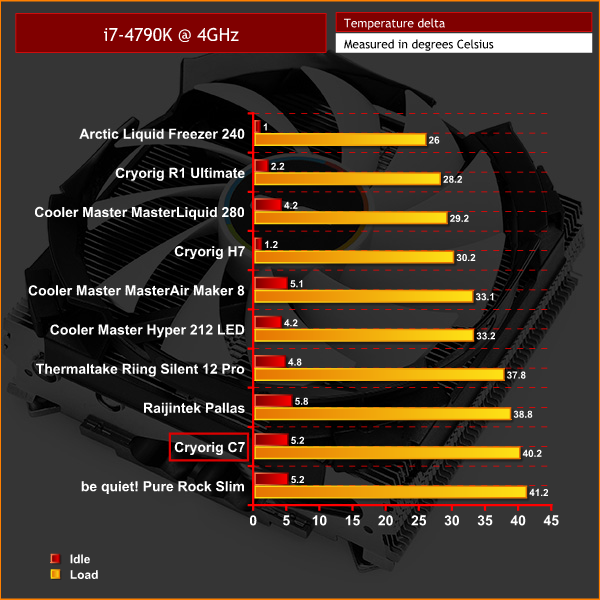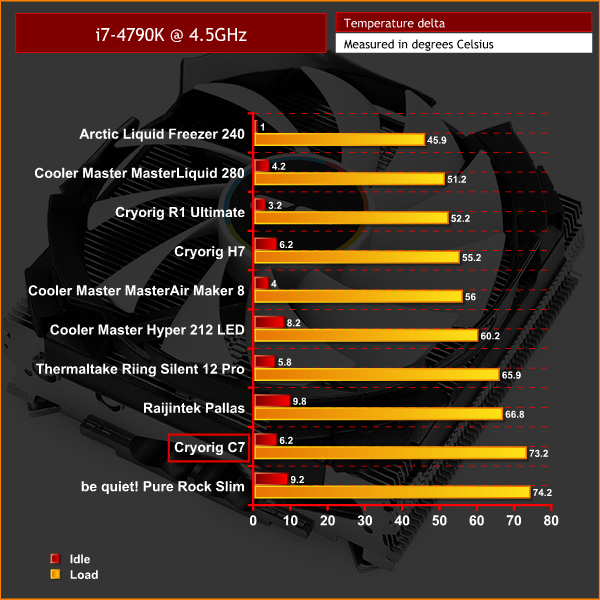 In both tests, the C7 comes in second from the bottom. Most significantly, it is bettered by the similarly-sized Raijintek Pallas by a margin of around 6 degrees when the CPU was overclocked. Considering both are very similar products, this has to go down as a victory for Raijintek.
Acoustics
Acoustically, the C7 performs similarly to the Pallas, which is to say that it is not loud, but at 100% load the fan does become slightly whiny. This is the nature of low-profile fans, though, as they just cannot compete with full-size spinners.
However, I would also say if you are considering the C7 to cool your CPU, it is unlikely you will be running programmes that will push a CPU to 100% load anyway – anyone doing such tasks would be better off with a beefier cooler.