Back at Computex 2019, Noctua began teasing an upcoming passive CPU cooler with a custom designed heatsink targeted towards cooling 120W CPUs effectively. Now this week, Noctua is finally ready to unveil and launch the NH-P1, the company's first passive CPU cooler. 
The Noctua NH-P1 is a passive CPU cooler, custom-designed for fanless operation from the ground up. According to Noctua, the cooler is capable of cooling modern high-end CPUs, such as the Intel Core i9-11900K. If you would rather operate your system semi-passively, then there is also an optional NF-A12x25 LS-PWM 120mm fan that spins at low speeds to minimise noise and bring improvements to cooling under higher loads.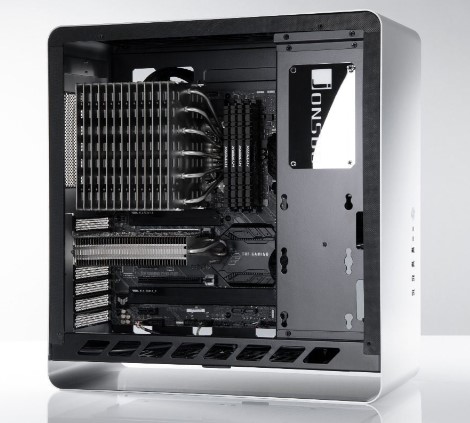 Speaking on the new NH-P1, Noctua CEO, Roland Mossig, said: "A lot of engineering work went into designing this unit for fanless operation from the ground up and we're truly proud of the end result".
The NH-P1 isn't just a standard heatsink with the fan removed. Noctua's engineers made the fins thicker and spaced them out to achieve the mass and minimal airflow resistance required for natural convection cooling. During internal tests, Noctua set up the NH-P1 on an Intel Core i9-11900K running at 3.6GHz. While running Prime95, 125W of heat output were kept in check with no fan but unfortunately, no specific thermal numbers were provided.
The Noctua NH-P1 CPU cooler is set to be available in the US and Europe this month for $109.90. The optional NF-A12x25 LS-PWM 120mm fan will also be available for $29.90. If you're unsure about CPU compatibility, then you can Noctua has a handy CPU compatibility list that you can check.
KitGuru Says: Noctua's first passive CPU cooler has officially arrived – it'll be interesting to see reviews and performance results in the weeks to come. Are any of you thinking about building a passively-cooled PC?