Although AMD's new Opteron microprocessors code-named "Warsaw" have not been announced yet, select online stores are already taking pre-orders on the new chips. As it appears, the new multi-core central processing units s for high-end servers will not be too expensive, despite their improvements over existing products.
AMD Opteron 6300-series "Warsaw" processors designed for 2-way and 4-way servers with socket G34 are based on the "Piledriver" micro-architecture and in many ways resemble existing code-named "Abu Dhabi" chips. Just like current Opteron 6300-series, the new "Warsaw" chips carry 12-16 cores, 16MB of L3 cache, quad-channel DDR3 memory controller and so on. However, the new chips are expected to feature considerably improved performance-per-watt over today's AMD Opteron 6300 family.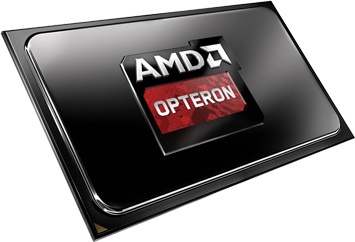 AMD is projected to officially launch the new "Warsaw" processors later in the first quarter of 2014, but already today ShopBLT online store is offering to pre-order 12-core Opteron 6338 HE (99W TDP) for $421 and 16-core Opteron 6370 HE (99W TDP) for $663. At present the microprocessors are not in stock, but will likely become available shortly.
Exact specifications of the new processors are unknown, but since they belong to HE [high efficiency] family of Opteron processors, it is likely that the feature moderate clock-speeds in a bid to reduce power consumption, notes CPU-World.
AMD did not comment on the news-story.
KitGuru Says: The new Opteron 6300-series "Warsaw" processors will hardly bring any breakthroughs, therefore, will not help AMD to boost its server market share. Still there is a good news too: since "Warsaw" closely resembles "Abu Dhabi" and is even made using the same 32nm SOI process technology at Globalfoundries, transition to the new design will likely happen quickly.