Advanced Micro Devices now commands only about 2 or 3 per cent of the server market because of various reasons and the company is not going to regain its positions with the current Opteron offerings. Nonetheless, the chip designer seems to pin a lot of hopes on its "Zen" micro-architecture and will actively try to re-enter the server market with its future chips.
"We are working very actively with our customers in the server business to introduce [Zen-based] part in the 2016 timeframe," said Devinder Kumar at Morgan Stanley technology, media and telecom conference.
Back in February it was reported that AMD planned to release server microprocessors powered by the "Zen" micro-architecture first and only then unveil consumer versions of such chips. The company traditionally did so for many years, therefore, the approach is not exactly something new.
AMD understands server business pretty well since it was quite successful with its Opteron processors in mid-2000s. The company knows that it is impossible to gain share of server market by just dropping prices of central processing units, hence, AMD is working with industry partners in a bid to ensure that infrastructure for its chips is there when it is needed. Before launching new server CPUs, AMD and its allies need to design core-logic sets, mainboards, platforms, actual servers and many other things. The fact that AMD's CFO mentions that means that the company is indeed preparing to release something which it expects to be competitive. Unfortunately, the CPU developer shares no exact plans or technical details about its upcoming projects.
"We know the server business earlier from our history, going back to the Opteron days; we know the x86, we know 64-bit and the [Zen] core will come in 2016, the new core for the traditional x86 server space and then revenue thereafter," said Mr. Kumar. "But it is still a little while before we get there. But we will have a core then."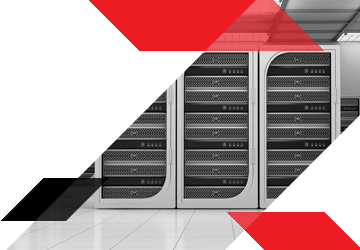 Earlier it was reported that the first CPU to use "Zen" for client PCs will be the code-named "Summit Ridge" chip. The processor is projected to integrate up to eight cores, a DDR4 memory controller, a PCI Express 3.0 controller and feature up to 95W thermal design power. It is likely that the central processing unit will be made using 14nm FinFET process technology by GlobalFoundries or Samsung Electronics. Based on unofficial information, AMD's "Summit Ridge" processors will hit the market in the third quarter of 2016.
Although server chips powered by "Zen" micro-architecture are expected to hit the market earlier than desktop CPUs featuring the same technology, nothing is known about them. AMD could place two "Summit Ridge" dies one slice of substrate to get a 16-core microprocessor (like it does today with Opterons), or just create a monolithic 16-core die.
Discuss on our Facebook page, HERE.
KitGuru Says: When AMD was preparing to launch its Opteron processor in 2003, it released loads of details about the Opteron platforms as well as the HyperTransport technology in 2002. This time AMD does not reveal anything and generally remains mum, which is a bit alarming.