Intel Corp. on Tuesday disclosed its financial results for the second quarter of the year. The company reported revenue of $13.8 billion, net income of $2.8 billion and gross margin of 64.5 per cent. As expected, Intel's results improved because of better sales of personal computers and continued strong sales of servers. However, revenues the chip giant got from its mobile and communications group were significantly below expectations.
Intel's PC client group's revenue during the Q2 FY2014 was $8.7 billion, up 9 per cent sequentially and up 6 per cent year-over-year. The main reason for improved sales of personal computers (and thus Intel processors), which have been declining for several years now, was the fact that businesses and enterprises finally started to replace their PCs based on Microsoft Corp.'s Windows XP operating systems with new systems after the software giant ceased to support its old OS in April. It remains to be seen how sustainable such increased PC shipments are and whether Intel manages to further increase sales of its client chips.
The data center group reported revenue of $3.5 billion, up 14 per cent sequentially and up 19 per cent year-over-year. Intel's DCG has been showing strong results for years now thanks to high demand for servers and continued migration to industry-standard x86 servers from mainframes and other proprietary systems.
The company's Internet-of-things group's revenue was $539 million, up 12 per cent sequentially and up 24 per cent year-over-year. Since Intel's IoT group combines intelligent systems group as well as Wind River organizations and sells hardware, software, services and platform elements, it is not really surprising that it is growing. This does not mean that the company sells a lot of Quark system-on-chips for next-generation ultra-low-power devices.
"Our second-quarter results showed the strength of our strategy to extend the reach of Intel technology from the data center to PCs to the Internet of Things," said Brian Krzanich, chief executive officer of Intel.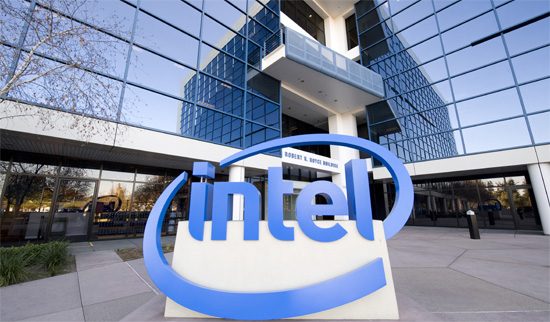 Intel's mobile and communications group reported revenue of $51 million, down 67 per cent sequentially and down 83 per cent year-over-year. The results of the business unit truly disappoint since they mean that Intel either did not sell a lot of its latest-generation mobile system-on-chips based on the Silvermont micro-architecture that belong to the Bay Trail family, or sold them at huge discounts. Nonetheless, Intel remains optimistic about its mobile and ultra-mobile solutions.
"With the ramp of our Baytrail SoC family, we have expanded into new segments such as Chrome-based systems, and we are on track to meet our 40 million unit tablet goal," said Mr. Krzanich. "In addition, we hit an important qualification milestone for our upcoming 14nm Broadwell product, and expect the first systems to be on shelves during the holidays."
Intel also reported software and services operating segments revenue of $548 million, down 1 per cent sequentially and up 3 per cent year-over-year.
For the third quarter of its fiscal 2014 Intel expects to receive $14.4 billion, plus or minus $500 million, in revenue. The company expects gross margin to increase to 66 per cent.
Discuss on our Facebook page, HERE.
KitGuru Says: It will be interesting to see whether Intel's rival AMD also managed to benefit from increased sales of business PCs in the second quarter… Unfortunately for both Intel and AMD, it does not look like they are truly successful with their system-on-chip offerings for tablets.