Fujitsu's Fugaku Supercomputer has taken the spot as the world's fastest supercomputer, with 415 TFLOPS of performance and 7.3 million ARM cores.
After less than one year on the throne as the world's fastest supercomputer, IBM's Summit has been toppled. As of June 2020 the world's fastest supercomputer is Fujitsu's Fugaku, which beats the IBM Summit system by a factor of 2.8x. One of the unique features of the Japanese supercomputer is that it is the first system using ARM processors that has been able to enter the top500 list of the world's fastest computers – reaching the number one spot.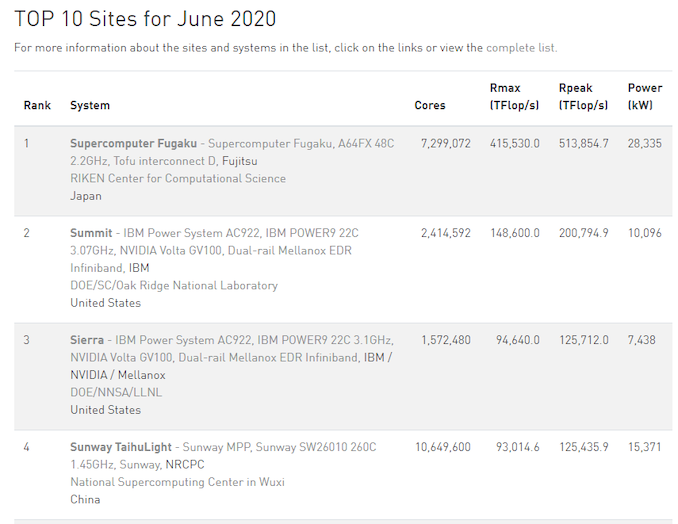 However, the Supercomputer from Fujitsu doesn't only come with a high number of cores and computational power, it also comes with a hefty electricity bill – requiring 28,335 kW to run. The future of ARM is looking bright, thanks to the world's fastest computer utilising ARM CPUs and Apple announcing it's support for the architecture.
Additional information about Fujitsu's Fugaku can be found HERE.
Kitguru says: What are your thoughts on the powerful Supercomputer from Fujitsu? Do you think we will see more publicity about the ARM-architecture moving forward?