Last year, AMD made waves with its new Wraith CPU cooler, bringing style and efficiency to a market often dominated by large and loud designs. AMD fans were ultimately disappointed when the company originally said that these coolers would only be available as a part of a bundle, but rejoice as it has now changed its mind and will be releasing at least one variant for individual sale.
AMD is bringing its top-range 140W Wraith Max cooler out for standalone sale and to sweeten the deal, it will ship with programmable RGB lighting. The current price sits at $59, which is about average for a high-end air cooler but AMD is trying to push past the competition in terms of performance.
The standard Wraith coolers have already received acclaim, with some managing to go toe-to-toe in overclocking as best an air cooler can against a water cooler. It will be interesting to see how the improvements made to the Wraith Max will benefit overclock enthusiasts.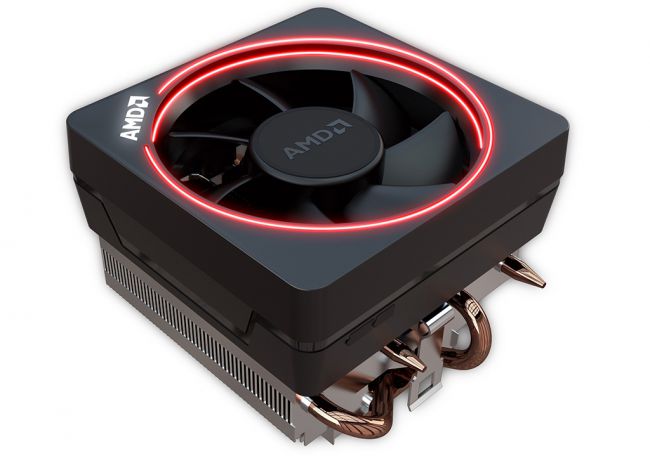 The Wraith Max is compatible with AM4, AM3+ and FM2 sockets, with AMD stating that AM4 users will benefit from the ability to enable the extended frequency range (XFR) technology on certain processors. The Ryzen 7 1800X, 1700X and Ryzen 5 1600X will all benefit from this while maintaining a low level of 38 dBA, which is nearing the sound of a whisper.
The customisable RGB lighting is compatible with several software out there, syncing with ASUS Aura Sync, MSI Mystic Light, Biostar Vivid LED DJ, ASRock's RGB LED tools and AMD's own software powered by Cooler Master, which is downloadable here.
Availability might be limited but the Wraith Max is available now, with inventory expected to increase with time.
KitGuru Says: I've personally been using an AIO water cooler for a few years but was very interested in AMD's Wraith as an affordable air solution back when it came out. Have you had experience with Wraith coolers? Do you plan on picking up the Max?