When Wolfenstein 2: The New Colossus releases in just three months, players will delve into the campaign as recurring protagonist BJ Blazkowicz on his crusade against the Nazi regime. The season pass, however, will introduce three separate stories, each with a brand new hero.
The season pass is named Wolfenstein 2: The Freedom Chronicles and will include a trilogy of stories separate to that of the main adventure. Each one will follow a newly introduced protagonist doing battle against Nazis in other occupied areas across the United States.
The Adventures of Gunslinger Joe is up first, featuring Joseph Stallion, a former pro quarterback. His journey ranges "from the ruins of Chicago to the vastness of space."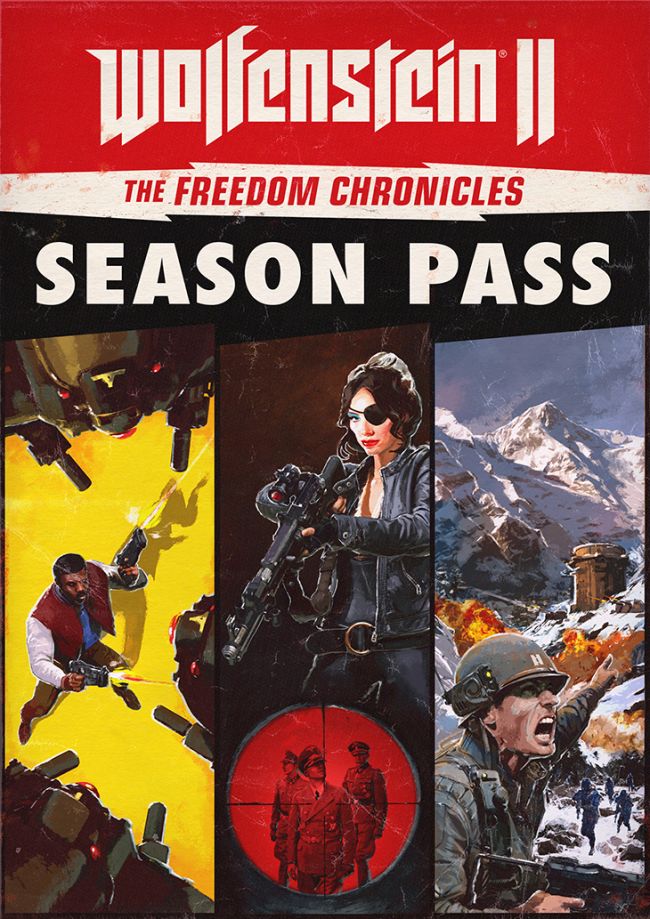 The Diaries of Agent Silent Death is set in California and follows Jessica Valiant, an ex-OSS assassin who must use her espionage skill set to infiltrate Nazi bunkers in hopes of discovering the secret of Operation San Andreas. US Army Captain Gerald Wilkins is the star of the third and final Alaskan-based entry titled The Amazing Deeds of Captain Wilkins, depicting his heroic mission of stopping Operation Black Sun.
The season pass is included in the Wolfenstein 2 Digital Deluxe Edition for £55/$80/€80 or you can buy it individually at a slightly higher price of £18/$25 when you factor in the standard game at £40/$60/€60. The Freedom Chronicles: Episode Zero, a precursor to the season pass content will be available to all who pre-purchase any edition or invest in the season pass, and will introduce all three of the new heroes.
You can get your hands on Wolfenstein 2: The New Colossus on October 27th when it will hit PC, PS4 and Xbox One.
KitGuru Says: The idea of Bethesda expanding the universe a little is exciting to me as Wolfenstein does have a rich lore to explore. Are you excited for Wolf 2? What do you think of stepping out of Blazkowicz's shoes?