Earlier this week, reports emerged claiming that Intel had outsourced some of its manufacturing to rival TSMC amidst a 14nm silicon shortage. In a bid to dispel these claims, Intel has since issued a statement emphasising that it would solely be investing in its own 14nm manufacturing capacity.
The reason for such a strain on the current 14nm process stems from Intel's relentless struggle to move to 10nm chips, with its expected commercial output projected to finally arrive in Q4 2019 if all goes well. Traditionally, motherboards would utilise the previous node, allowing processors to make use of the new process and fulfil demand.
This changed with the introduction of the H370 and B360, each swapping the 22nm process out for 14nm++. Alongside this, the impending Z390 chipset and Intel's 9th generation of processors both utilise the newer process, putting a lot more of a demand on the 14nm node than anticipated.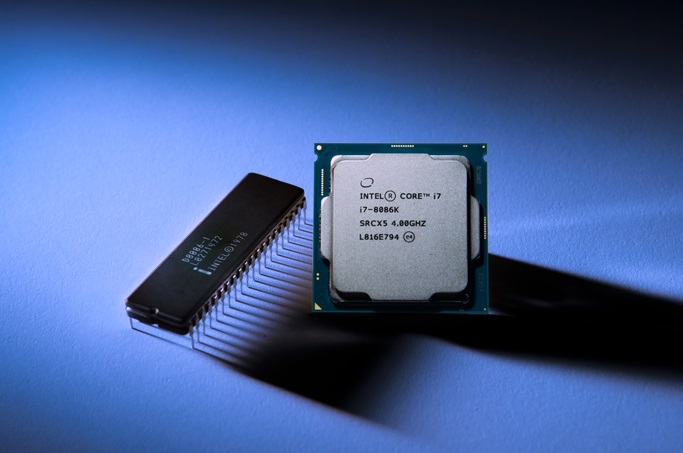 Due to this, rumours cropped up that Intel had reached out to its competitor, Taiwan Semiconductor Manufacturing Company (TSMC), in order to replenish the reportedly dwindling yield. The narrative suggested Intel would retain control over its server-based processors, while TSMC would handle silicon for entry-level equipment such as the H310.
This caused worry among fans that there would suddenly be a disparity between the performance of some chips and chipsets depending on the manufacturer. Fortunately, Intel has potentially alleviated these concerns by affirming that it will be handling its own products in a statement to PCGamesN:
"In response to the stronger than expected demand environment, we are continuing to invest in Intel's 14nm manufacturing capacity," says Intel. While this isn't an outright denial that Team Blue isn't working with TSMC, the purposefully placed emphasis on Intel's name suggests that it wasn't looking towards anything other than first-party process. This does, however, contrast TSMC's statement in that it would be "fuelling growth in every segment of Intel's business" as well as raising its own projected expectations as a result.
KitGuru Says: With Intel's statement, the plot thickens. Personally, as much as I have faith in TSMC, it's nice to maintain a level of consistency by sticking to one process rather than muddying the waters.