All us tech enthusiasts love a bit of competition when it comes to CPU pricing and it looks as though that could be what Intel is planning, with the possible existence of a new 10th generation Core i9 CPU set to offer consumers with a cheaper alternative to the flagship 10900K.
Various sources around the industry have been reporting that Intel may be prepping a new 10th generation 10-core part this week, after an entry in the Geekbench platform was spotted by serial leaker TUM_APISAK on Twitter. The Geekbench entry lists a potential addition to the Intel Core 10th generation Comet Lake-S series, with a new i9-10850K CPU that features a slightly reduced frequency compared with the flagship Core i9-10900K.
Intel released its flagship Core i9-10900K in April this year, the CPU boasts a base and boost frequency of 3.7Ghz and 5.3GHz respectively, the flagship Intel CPU is once again regarded as the top dog when it comes to gaming performance. However, the Core i9-10900K comes with a hefty price tag at around £550 in the UK, which is in a similar price bracket to the 12-core AMD Ryzen 9 3900X.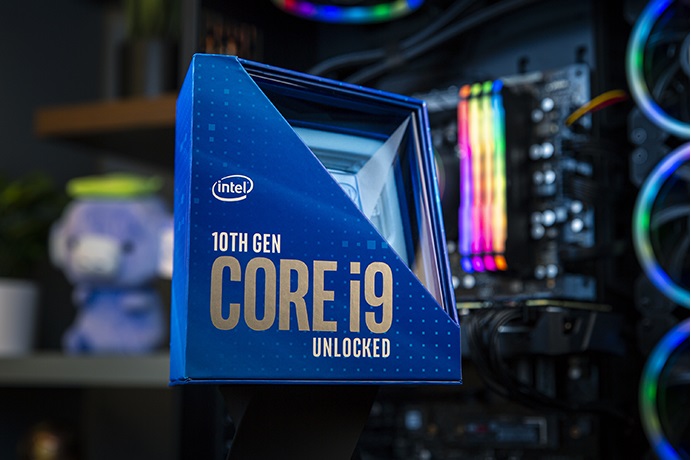 The recently spotted Intel Core i9-10850K features the same 10-core, 20-thread count as the 10900K but according to the Geekbench entry, it is equipped with a slightly reduced base frequency of 3.6GHz and boosting up to 5.2GHz which is just 100MHz below the i9-10900K in both scenarios. Other than the reduction in core frequency, the similarities between the two 10th gen Core i9 processors continue with the same amount of L2 and L3 cache found in each.
Although there is no official TDP rating of the potential i9-10850K, it would most likely be a 125w part. Looking at the figures from the Geekbench result, the Core i9-10850K produces virtually the same single-core score as the i9-10900K but with around 5% lower multi-core score. Whether this is a new retail chip or an OEM only product similar to the AMD Ryzen 9 3900 remains to be seen, However, it would be great news if this turns out to be a cheaper alternative to Intel's flagship Core i9-10900K. The thought of a 10-core Intel part at around £450-£500 would certainly be good news for gamers.
Discuss on our Facebook page HERE.
KitGuru says: Could a cheaper 10th generation Intel Core 10-core part persuade any of you guys to make the switch to a new Intel platform? Or is the lure of more cores from AMD too good to resist?