We've known for a while that AMD is preparing to launch its 2nd Gen Ryzen Threadripper processors later this year. The current launch window is the second half of 2018, and it looks like we are inching closer as this week, AMD revealed that its new Threadripper chips are now sampling.
AMD is now sampling its second generation Threadripper processors. This is a development milestone, giving OEMs, system builders and other partners a chance to get familiar with the new chips before launch.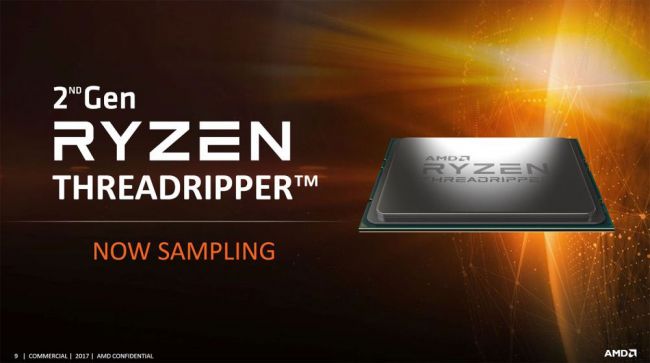 Usually, this means that a full launch isn't too far off. Computex is taking place in just a couple of weeks, and AMD will be holding its own presentation there, so perhaps we'll hear more then. We are attending Computex once again this year, so if any news does come down the pipeline, we'll have coverage for you.
Current rumours point towards three 2nd Gen Threadripper SKUs at launch, one 8C/16T, one 12C/24T and another 16C/32T version. This is a similar rollout to 1st Gen Threadripper, though this time around the 8-core Threadripper part doesn't have an 1800X equivalent Ryzen chip to compete with.
KitGuru Says: Threadripper ended up being quite popular amongst some of our enthusiast readers last year. Are many of you waiting to see what 2nd Gen Threadripper brings to the table? Are you planning on buying one?