Advanced Micro Devices develops world-class graphics processing hardware. The company's GPUs pose serious competition to Nvidia Corp.'s graphics solutions on the PC market. However, when it comes to professional graphics or high-performance computing applications, Nvidia has loads of advantages thanks to its fine drivers and comprehensive software suite. Apparently, AMD admits that it needs to invest more in programs in a bid to better address those markets.
"The portion of the graphics business, which is the most untapped portion, is the professional graphics workstation and the GPU compute," said Lisa Su, chief executive officer of AMD, at the company's financial analyst day. "We are going to focus on the high margin areas to gain profitable market share. We feel very good about our competitive graphics portfolio. We need to invest more in software and we need to continue the investments in new technologies going forward."
GPU-based solutions for professional graphics applications and high-performance computing (HPC) require extremely sophisticated hardware that is easy to use and program for. In addition to that, they also require state-of-the-art software, including drivers, tools, libraries, compilers and so on. While AMD's GPU are on par with Nvidia when it comes to performance, the software side of things is not as good.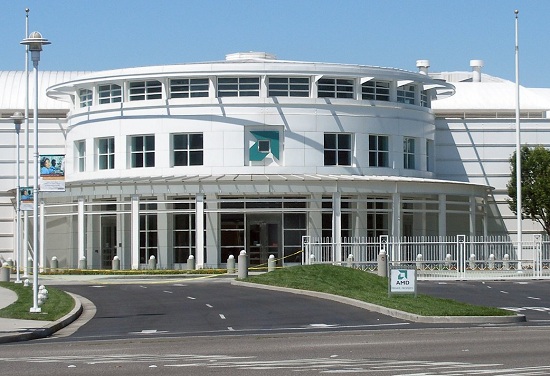 Nvidia has been investing in its CUDA parallel computing platform for nearly a decade now. There are thousands of CUDA-accelerated programs and tens of thousands of developers, who can use the platform. World's leading-edge supercomputers utilize Nvidia hardware and software, which guarantees the company various lucrative deals.
In a bid to catch up with Nvidia, AMD will have to invest heavily in industry-standard GPGPU solutions. Creating a competitive HPC platform will take some time, but it is nice to see that the company recognizes the problem and wants to solve it.
In a bid to invest in development of professional and HPC software, AMD needs to increase its R&D budgets, something that is hard to do, considering the fact that the company's sales and profits have been declining for years.
Discuss on our Facebook page, HERE.
KitGuru Says: Lisa Su, AMD's chief executive officer, seems to be quite frank about the company's challenges. But while she outlines plans and reveals what is needed to successful, she does not reveal how the company plans to solve certain challenges and when to expect actual results to materialize.