As reported, the code-named "Tonga" graphics processing unit from Advanced Micro Devices is powered by a new version of AMD's graphics core next (GCN) architecture, but few details about it have been revealed so far. Thanks to sources with knowledge of the matter, the key improvements of the third iteration of AMD's GCN are now more or less clear.
The third-generation GCN (we may call it GCN 1.2) architecture will support everything supported by the previous iterations of the architecture, including DirectX 11.2/OpenGL 4.3/OpenCL 1.1 capabilities, CrossFire XDMA multi-GPU technology, AMD TrueAudio technology and other, but will have a number of important innovations designed to improve performance and efficiency.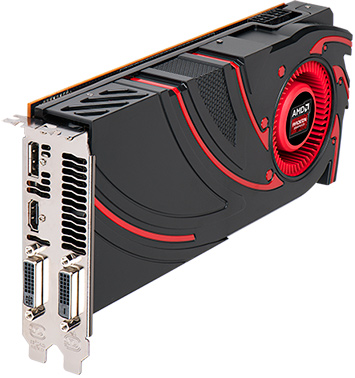 The list of main GCN 1.2's advances looks as follows:
One of the key features of the third-generation GCN is updated instruction set architecture (ISA). While there are not a lot of details available at the moment, expect the "Tonga" and other GPUs based on the GCN 1.2 to support certain new capabilities that improve its overall efficiency when it comes to computing.
Another thing featured by the new GCN is yet again improved tessellation/geometry processing performance. It is unclear whether AMD redesigned its geometry processors in general, or just increased their amount, but tessellation should work better on the GCN 1.2 compared to previous-gen GPUs.
To reduce requirements for memory bandwidth and improve performance in high resolutions, the GCN 1.2 supports delta colour compression. The latter is an image compression technique that encodes a row of pixels by replacing their colour information with values that represent difference between subsequent pixels (e.g. if one pixel in RGB format is 255:0:0, the other one is 255:1:1, the third one is 255:2:0, then with delta compression the sequence can be represented as 255:0:0, 0:1:1, 0:1:-1).
The GCN 1.2-based GPUs will also feature a new multimedia engine – which comprises of universal video decoder 6.0 (UVD 6) and video encoder engine 3.1 (VCE 3.1) technologies – as well as a new high-quality scaler for video. There is no word about support for ultra-high-definition (UVD) video codecs, such as H.265/HEVC or VP9, so it looks like the new GPUs will not support them.
The first graphics card based on the "Tonga" GPU and the GCN 1.2 architecture will be the Radeon R9 285 (1792 stream processors, 112 texture units, 32 raster operating units, 256-bit memory bus). It will hit the market on the 2nd of September, 2014, and will have a recommended price of $249.
AMD did not comment on the news-story.
Discuss on our Facebook page, HERE.
KitGuru Says: The GCN 1.2 looks very promising on paper. It will be interesting to learn about all of its innovations in-depth…