Silver Lake, a leading private equity firm, is reportedly planning to acquire a significant stake in Advanced Micro Devices. Details of the deal are unclear, but it makes a lot of sense for private equity companies to buy AMD, whose stock is trading at nearly its 12-months low.
Silver Lake plans to acquire 20 per cent stake in Advanced Micro Devices, which will make it the largest shareholder of the company, reports Fudzilla, which cites multiple sources with knowledge of the matter. AMD's current market capitalization is about $1.43 billion, which means that Silver Lake will not have to pay a lot for such a high stake in AMD. However, it will not be easy to get 20 per cent of the world's second supplier of x86 microprocessors.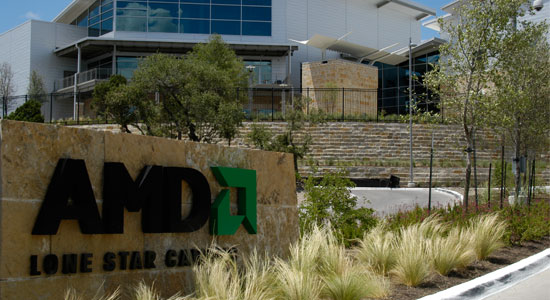 At present around 60 per cent of AMD's stock is owned by various investment funds. Mubadala Development Company holds 18.2 per cent stake in AMD and is currently the largest shareholder of the company. Around 18.9 per cent of AMD's stock is owned by the company and its insiders. Less than 20 per cent of AMD's shares are not owned by the company, its insiders or top institutional holders.
If Silver Lake wants to get a 20 per cent stake, it will either need to purchase shares from AMD, its insiders, major institutional investors and/or in the open market. Alternatively, AMD will need to issue additional shares that will be bought by Silver Lake. In any case, the purchase will mean a major change in AMD's ownership structure.
The troubled chipmaker needs cash in a bid to fund its crucial products that will be released in 2016 and 2017. Since design of processors made using FinFET process technologies is very expensive – around $150 million for a complex chip without the costs of photomasks and other things needed to start mass production – AMD does need additional money. Apparently, Silver Lake may just help to make AMD competitive again.
AMD hopes the products it releases in 2016 and 2017 – "Summit Ridge" and "Raven Ridge" microprocessors based on "Zen" and "K12" micro-architectures as well as code-named "Greenland", "Baffin" and "Ellesmere" graphics processing units powered by the next iteration of GCN architecture – will be significantly more competitive than the chips AMD has today.
Silver Lake is a major private equity firm, which invests in high-tech companies. Silver Lake has invested in such giants as Dell, Seagate, Avago and Alibaba.
AMD and Silver Lake did not comment on the news-story.
Discuss on our Facebook page, HERE.
KitGuru Says: If AMD manages to secure additional finances and speed up development and production of next-gen products, this will be definitely good for the whole market. Unfortunately, we have no idea what really is going on and where Silver Lake plans to acquire its 20 per cent stake.